Saturday, May 20, 2017 -

10:00am

to

3:00pm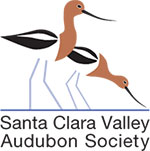 Join Midpeninsula Regional Open Space District and the Santa Clara Valley Audubon Society (SCVAS) for a FREE day of adventure, science, birding, hiking, and discovery! Play all day or just stay awhile! Learn about local birds, insects, and bats.
Schedule of Activities
10:00 am – 3:00 pm Exhibitors and General Activities OPEN
11:00 am – 2:30 pm SAJJ Mediterranean and Kona Ice (onsite food vendors available)
GUIDED WALKS (durations approximate)—Walks require advance sign-up at event
Dragonfly/Damselfly/Butterfly Walks (60 minutes) Search for things with colorful wings!
10:00 am; 2:30 pm
Bird Walks (60 minutes) Discover the amazing world of birds!
10:30 am; 12:00 pm
Geocaching Walks (90 minutes) Learn to geocache and fi nd bird-themed treasures!
11:00 am; 1:30 pm
iNaturalist Walk (60 minutes) Become a citizen scientist – learn to share nature observations!
(*Download iNaturalist app to smartphone from home; cell service is very limited at the event site)
12:30 pm
Insect Walks (60 minutes) Fascinating forms and functions abound!
11:30 am; 2:00 pm
LIVE ANIMAL PRESENTATIONS
Native Bird Connections
11:00 am; 1:00 pm
Activities/Crafts include:
Bird House Building
Owl pellet dissections
Aquatic insect discovery station
Insect, bat, and bird hands-on science
"Bird Banding" bracelets
Crafts: bat gliders; dragonfly clips; bird masks; binoculars
Exhibitors:
Food Vendors:
Parking is free
Heavy rain cancels the event
Sorry – No dogs allowed

Directions
Wingding is located in the preserve equestrian parking lot on Skyline Boulevard located one mile south of the Skyline Blvd. (Highway 35) and Page Mill/Alpine Road intersection. After entering the Preserve, please follow posted signs and/or onsite attendant. Those traveling from I-280 on Page Mill Rd. should allow approximately 45 minutes travel time.
Get driving directions to Wingding: