Page Content
Mount Umunhum's towering summit opens to the public for the first time this fall thanks to you, local voters, who made it possible by passing Measure AA. Beginning Monday, September 18 we welcome you to connect with and experience this special place.
Gain Perspective
Enjoy breathtaking 360-degree views of our region including San Francisco, Monterey Bay, the Pacific Ocean and sometimes even the Sierras from ADA-accessible viewpoints.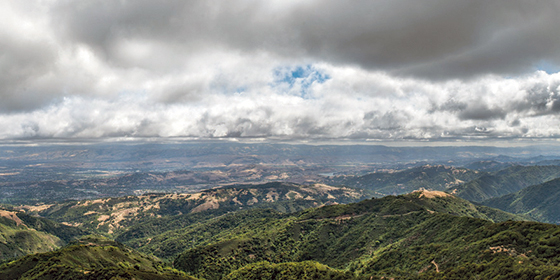 Immerse Yourself in Nature
As the peak is restored its serpentine geology and unique community of plants and animals are revealed. Join our docents for a guided look at Mount Umunhum's natural history.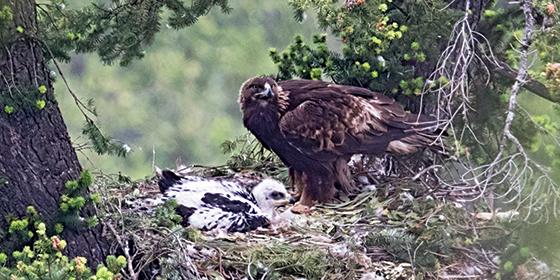 Discover a Rich History
Delve into Mount Umunhum's fascinating past going back thousands of years through interpretive exhibits. Download the audio tour to hear Air Force veterans, Native Americans and others tell their stories about life on the mountain.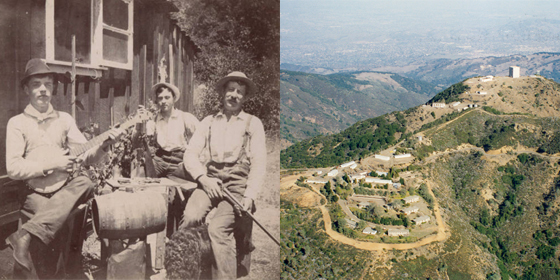 Explore New Trails
Bike, hike or horseback ride (sorry, no dogs) up to the summit from Bald Mountain parking area using the 3.7-mile, newly-constructed Mt. Umunhum Trail. Enjoy views, woodlands and the headwaters of Guadalupe Creek.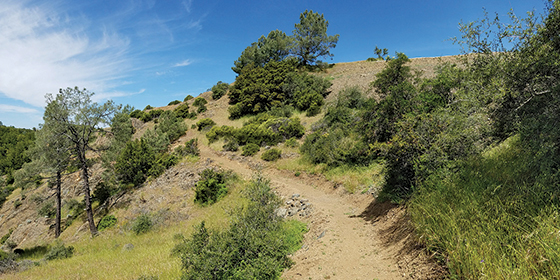 Know Before you Go
Get all the information you need to visit at www.mountumunhum.org.
Prepare for all Weather
Conditions at 3,486 feet can be extreme, even on a pleasant day at lower elevations.
Get Directions
The summit can be reached by Mt. Umunhum Road or Trail. Plan ahead at www.mountumunhum.org.
Bring Water and Snacks
None are available at the summit.
Leave the Dog Home
And thanks for packing out what you pack in.
Help create Mount Umunhum's next chapter as one of the Bay Area's great publicly accessible peaks by sharing your stories and adventures atop Mount Umunhum on Twitter, Facebook or Instagram using #Mountumunhum and @mrosd.