In June, the Midpen Board of Directors appointed Ana María Ruiz as the new general manager. She's the organization's fourth general manager, and has been rising through the ranks of the organization for 20 years.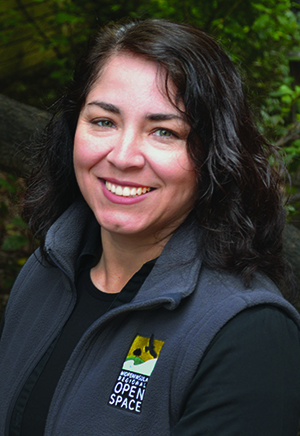 Ruiz began her career with Midpen as a planning technician in 1998, working her way up to planning department manager in 2009 and becoming assistant general manager in 2013. She holds a Bachelor's Degree in geological and environmental sciences from Stanford University and a Master's Degree in urban and regional planning from San Jose State University.
She is a member of the American Institute of Certified Planners, and recently completed the Santa Clara County Leadership Academy and California Local Governance Summer Institute at Stanford University.
Ana's understanding of the organization, keen analytical mind, and passion for stewarding public open space and connecting diverse communities to nature, provides the stability and focus needed to ensure a balanced delivery of our mission.