California Red-Legged Frog Egg Mass Survey – La Honda, California
Surveyed 6 cattle ponds for California red-legged frogs to learn if this threatened species is successfully breeding here. Midpen biologists look for eggs attached to vegetation in pond. The pond was improved with rebuilt pond berm and spillway, and volunteers pulled invasive weeds.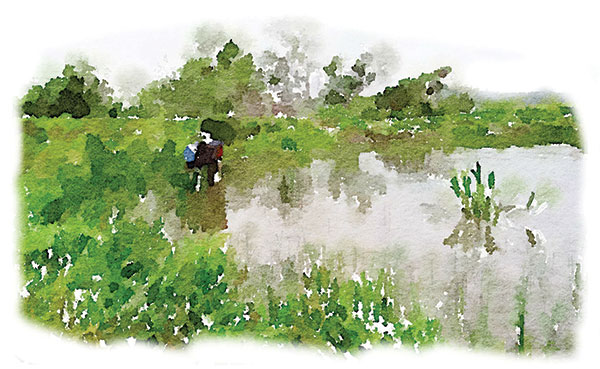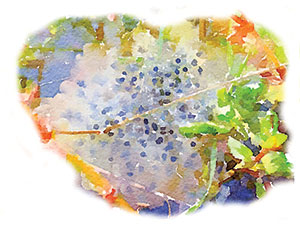 Observed 6 egg masses today for a total of 28 this spring, a record for La Honda! Are frogs helped by pond repairs, wet winter? Softball-size mass in water 1000-2000 clear eggs with dark embryos.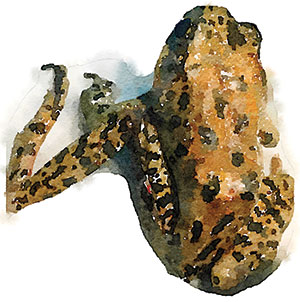 Midpen biologist discovered injured adult. Because species is protected followed protocol and took to humane society for rehab. Hope to release in pond when healed. "Nuptial pad" on thumb pad = male. Left leg broken and has abrasions.