When you recall childhood summers, did they include unstructured time outside? I know for me, and many of my colleagues, a lifelong love of nature grew from the seeds of childhood experiences outdoors.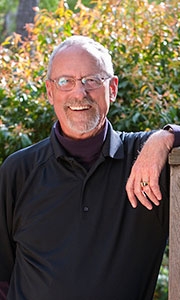 Studies show visitation to nature preserves is rising, but young people and diverse cultures are not always equally represented. Similar findings are emerging in the results of a preserve-use survey Midpen is compiling. We embarked on the year-long survey to learn who is using Midpen preserves and what their experiences are, and who is not visiting public open space, and why.
Early results show visitors are overwhelmingly happy with their experience, but we have work to do connecting younger and more diverse communities to open space. And we are not alone. Local, state, and national efforts are underway to make parks and open space more accessible, equitable, and therefore more viable into the future.
This fall, my fellow board members and I will host soon-to-be-planned study sessions where we'll dive deeper into Midpen's survey results, and use them to shape our work going forward. In the meantime, I hope your summer includes time enjoying public parks and open spaces. Maybe even introduce a young friend or family member to these special places, and join us in the important work of planting seeds that can grow into lifelong connections with nature.
Sincerely,


Jed Cyr
Board President