What is a Climate Resiliency Fellow?
An unfortunate silver lining of climate change is that the exciting new profession of climate change response is emerging. I am thrilled to be Midpen's first Climate Resiliency Fellow tasked with building Midpen's Climate Change Program over the next two years to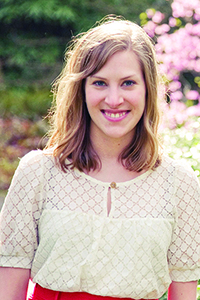 address how Midpen operates and manages public open space for people, plants, and wildlife in response to this important global issue.
How is your work being used?
To limit the severity of climate change we must radically reduce greenhouse gas emissions, which come mainly from burning fossil fuels for energy and transportation. Midpen is developing a Climate Action Plan as a roadmap to guide our organization in reducing greenhouse gas emissions on everything from operating our preserves to powering our offices and commuting to work. The plan is expected to be adopted by Midpen's board in fall 2018.
Why is Midpen focusing on climate change?
Climate change touches everything we do here at Midpen, including how we care for plants and wildlife. It is vitally important that we prepare for the impacts of climate change on the public lands we manage, while also doing our part to reduce greenhouse gas emissions.
Any other thoughts for our readers?
Thousands of small changes made by individuals and organizations are part the solution. I challenge you to join us in taking steps to reduce our collective contributions to climate change. The future of the open space we love depends on it.