Redistricting is the process of adjusting the boundaries of voting districts every 10 years following the U.S. Census to ensure that representation mirrors population shifts. For Midpen, this means evaluating and adjusting the boundaries of its seven wards.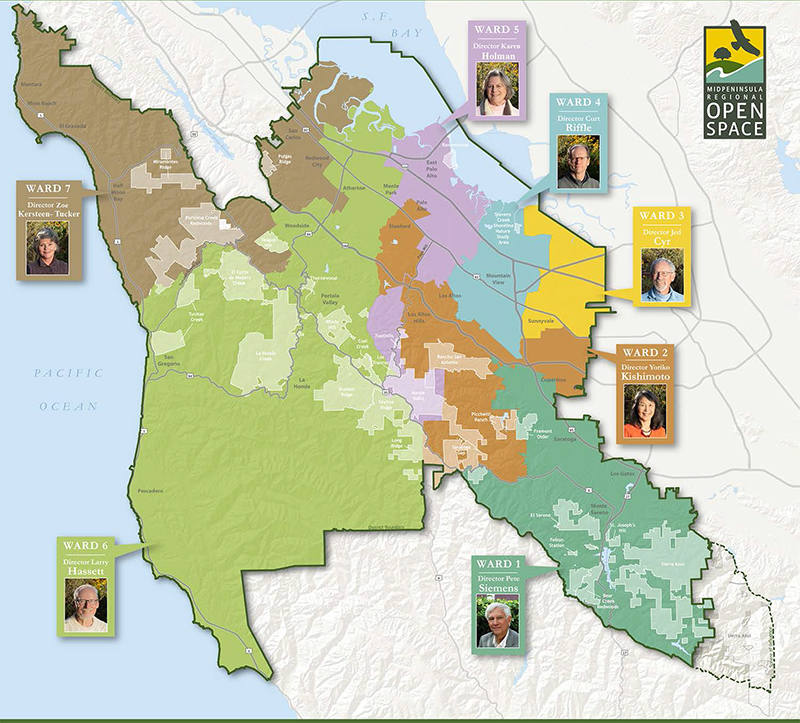 FIND YOUR WARD ON OUR INTERACTIVE MAP
Goals and Objectives
The 2020 redistricting project aims to evaluate and adjust Midpen ward boundaries to ensure all statutory requirements are met, along with additional goals raised by the board and issues raised by the public.
GIVE US YOUR FEEDBACK!
As part of receiving input from the public on Midpen's ward boundary redistricting process, we are looking for feedback on our existing ward map. Over the past 10 years what has changed that needs to be considered? Are there areas on the existing map that you think can be improved? Any general comments?
We're collecting your feedback through the Midpen MyDistricting comment tool. Click on the blue "Add Comment" button to provide your input. You can add as many comments as you would like. Click "Show Me How" in the app to watch an instructional video.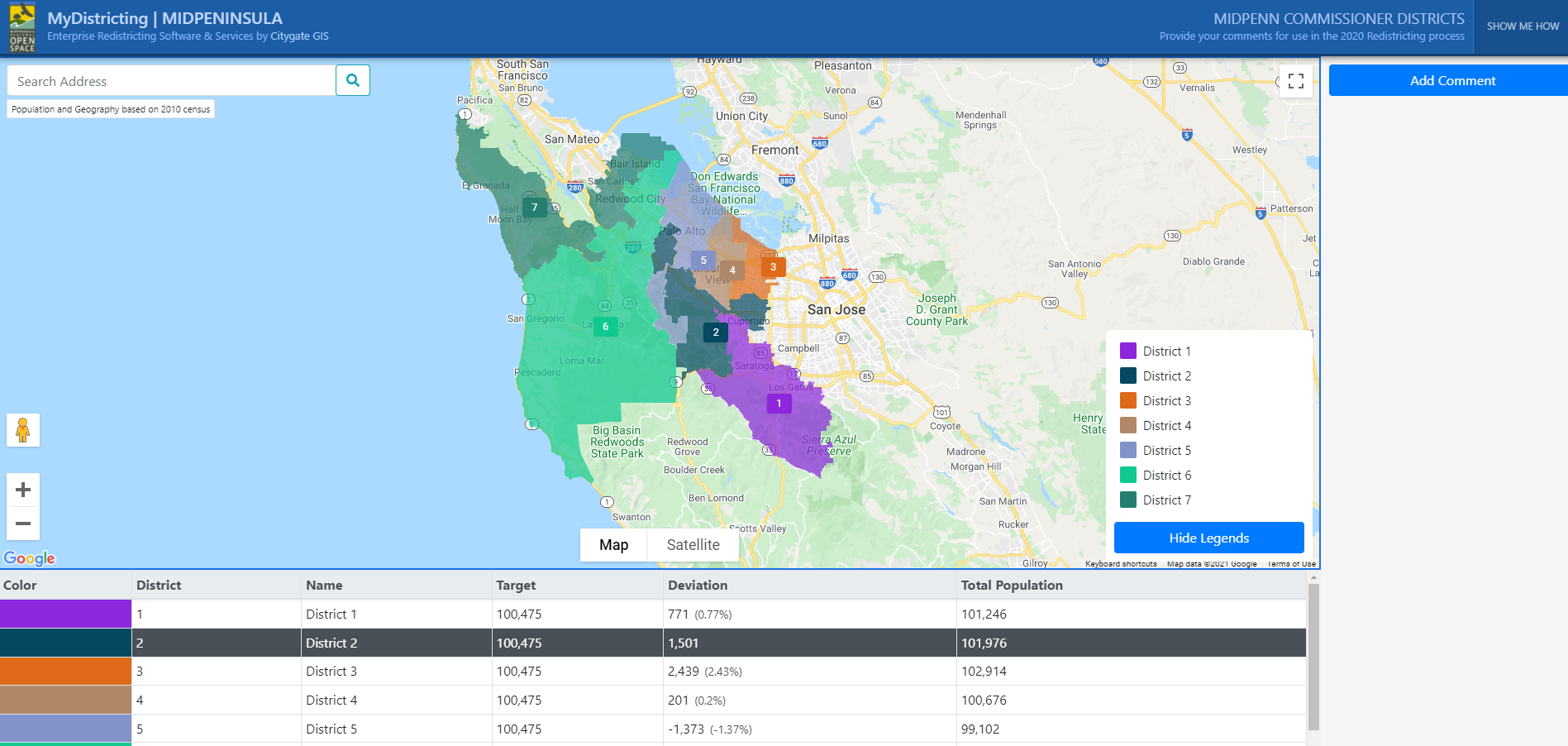 Timeline
| | |
| --- | --- |
| August 11, 2021 | Study session "Redistricting 101" presentation. |
| August 25, 2021 | Board of directors to consider and adopt redistricting criteria. |
| October 27, 2021 | Board of directors to consider draft scenario ward maps |
| Spring 2022 | Submit adopted maps to county election offices |