Congratulations to the winners of our 2020 Photo Contest! We received over 500 submissions this year, a record high for us! After narrowing the field down to five finalists in each category, winners were chosen by a public vote on Facebook.
Landscape Winner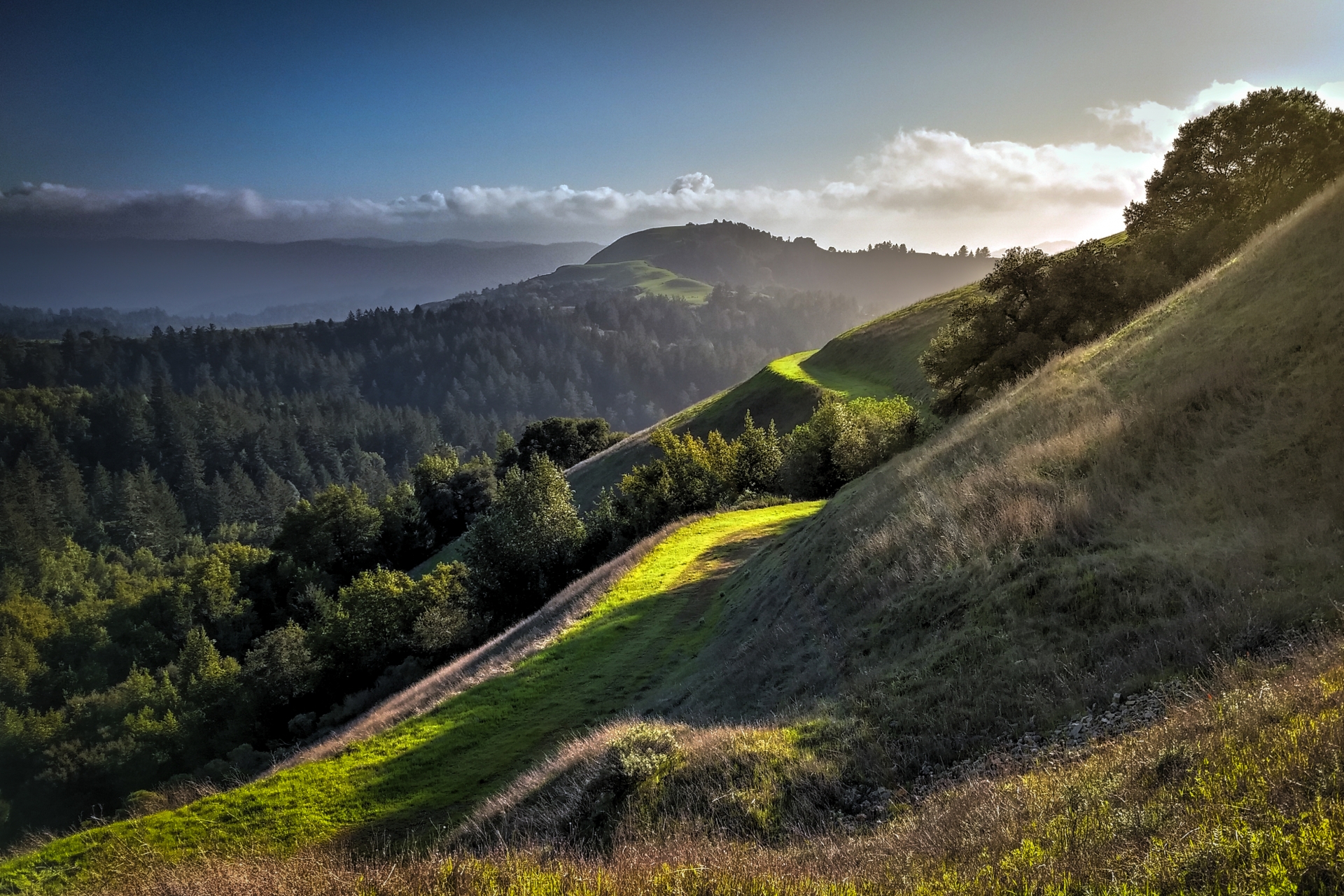 About the Photographer: I'm just a guy who likes to ride around in our beautiful open space on a bike and snap an occasional photo. I really enjoy seeing others appreciating our green spaces and being friendly and courteous to each other out on the trails.
Photographer's Inspiration: Once in a while I get to take the 'scenic route' home from work on my bike. On this particular day, the timing was right to catch the golden hour and when I got to this spot, it just looked like someone had rolled out a green carpet, winding up towards Mindego Hill--magical!
People in Open Space Winner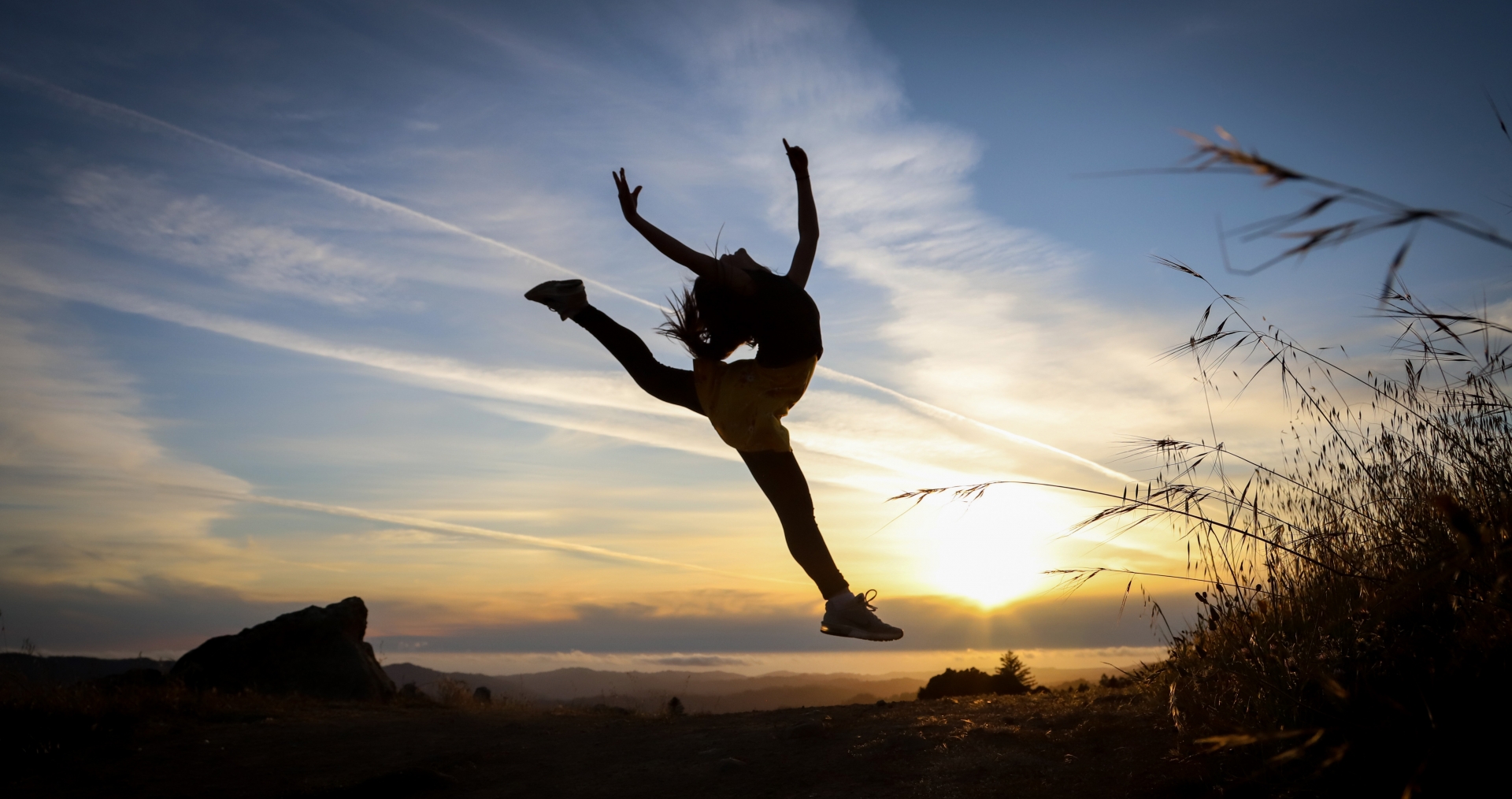 About the Photographer: I love being outdoors - hiking, biking and bird watching. It's such a blessing to have beautiful open spaces close to home!
Photographer's Inspiration: During shelter-in-place, we explored places that we have never been before and fell in love with Long Ridge Open Space Preserve. The sunset was stunning while the fog slowly came in. Nature gave us peace and joy, and my daughter decided to do a happy jump right there!
Plant Life Winner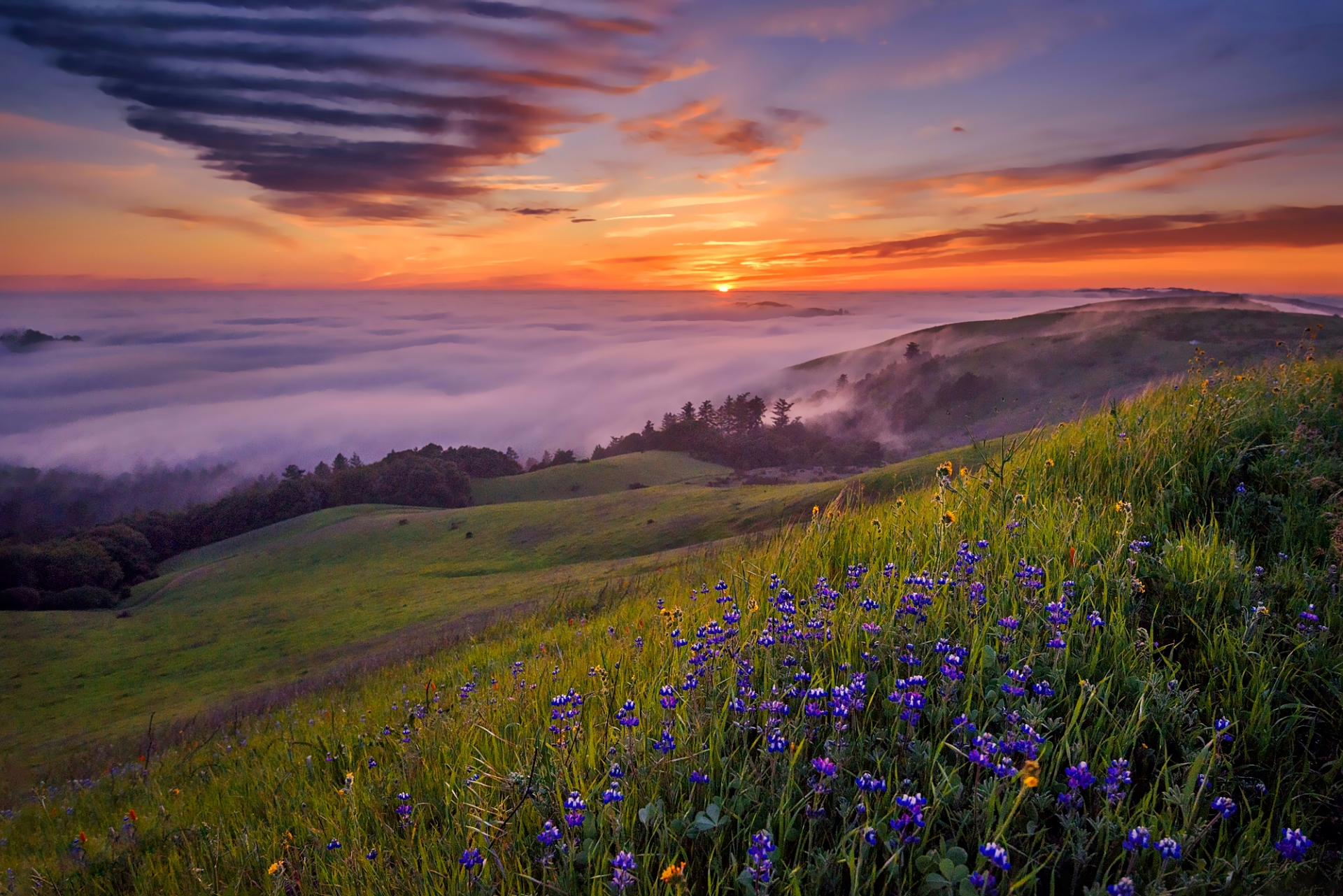 About the Photographer: And I am both an amateur photographer and an amateur poet. Photography and writing are my two most favorite hobbies. I also like to travel, hike, read, and listen to music.
Photographer's Inspiration: I like to stroll in the wilderness "to lose my mind and find my soul" (John Muir). It was a beautiful moment. The wildflowers were dancing in the wind with the setting sun and cloud sea over the hills in the background. It felt like nature was playing a spring symphony.
Wildlife Winner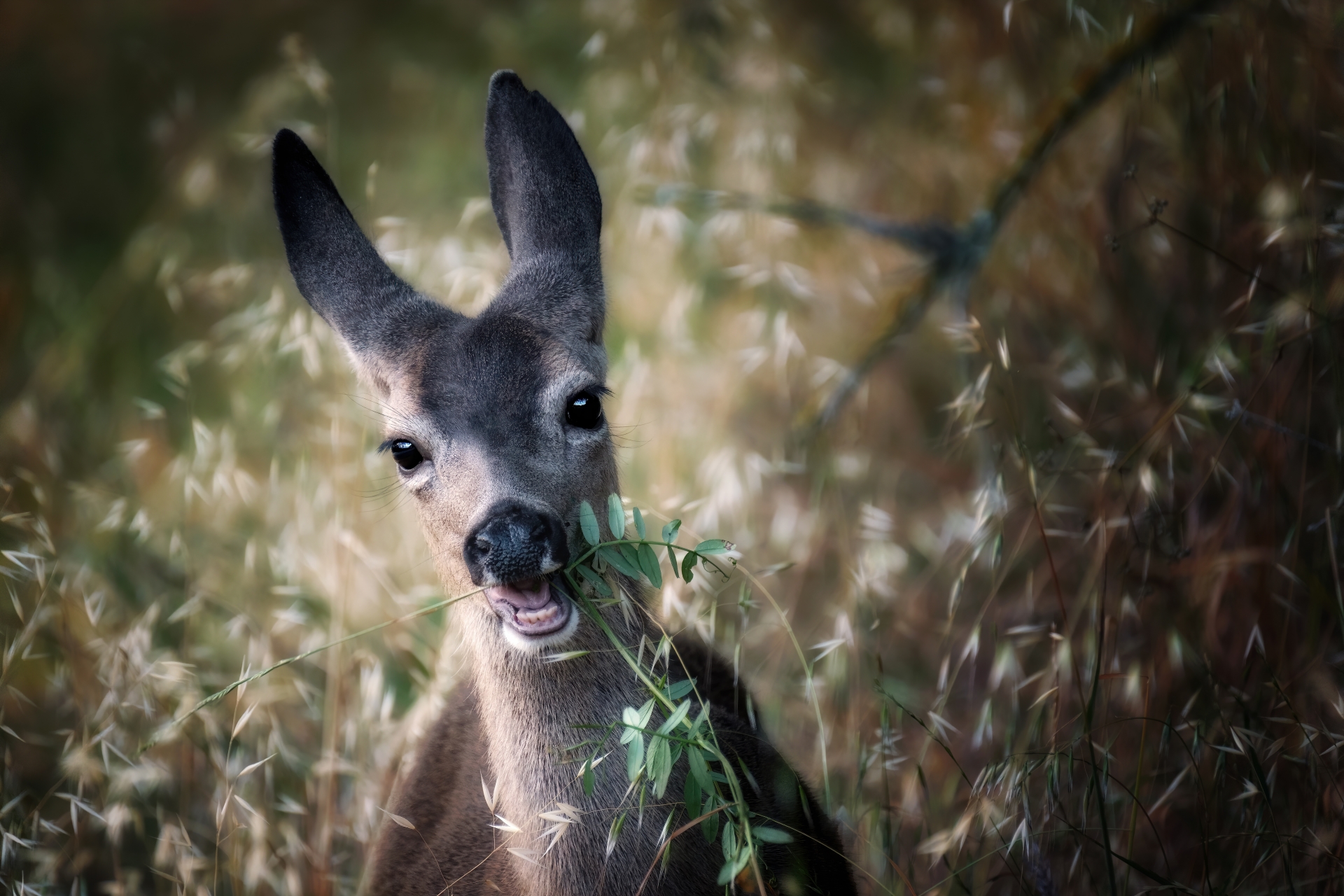 About the Photographer: I love to explore our parks, local and national. I also love to take pictures of our beautiful planet and its habitants. Through sharing my photos and telling stories behind the shots on social media, I dream to inspire more people to cherish what we still have and respect all living beings.
Photographer's Inspiration: The light that morning was soft and beautiful. This deer was happy and relaxed. When she looked at me with her big eyes and mouth busy munching those green leaves, I knew it would be a gorgeous portrait of her.
Aspiring Photographers Winner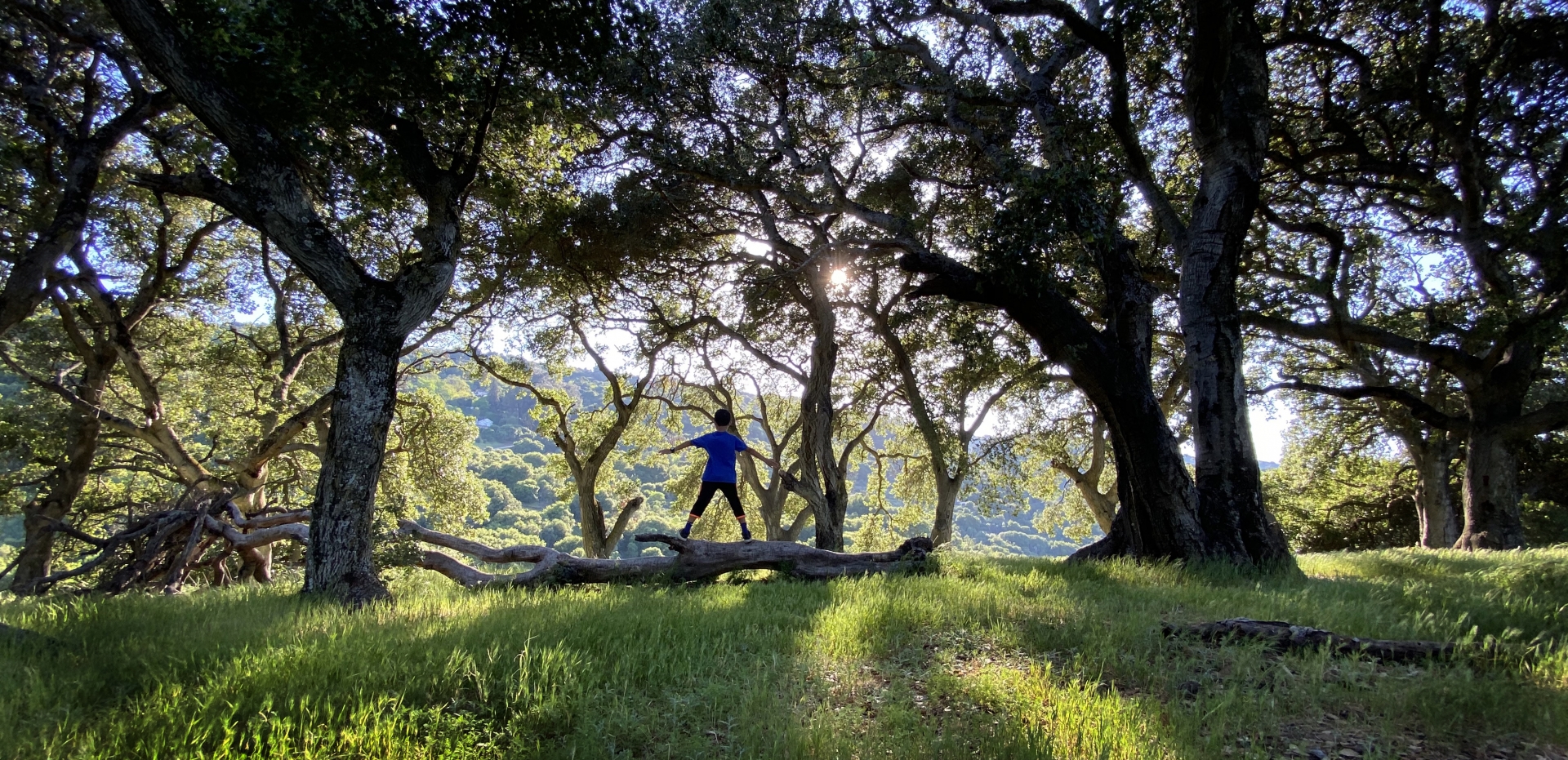 About the Photographer: I like to sing, dance, and draw.
Photographer's Inspiration: The big beautiful oak trees and the magnificent sunlight inspired me to take this photo. This photo reminds us how great nature is!