CONSTRUCTION WORK ONGOING
Work is ongoing to complete long-term repairs to the Mount Umunhum radar tower to retain and seal the structure and to re-open the area immediately surrounding the structure to public access. As a result, the area surrounding the base of the radar tower (outside of the covered walkway) is currently closed to the public.
From May 2021 through early 2022 the turnaround, drop-off and ADA parking* at the top of the summit and the road leading to this area will be closed to all visitors Monday - Friday. 
*Three accessible parking spaces will remain available in the main Mount Umunhum parking lot. Please note the only access to the top of the summit from this lot is via a staircase with approximately 150 steps.
For additional information regarding ADA access at Midpen contact the District ADA Coordinator at adacoordinator@openspace.org or 650-691-1200.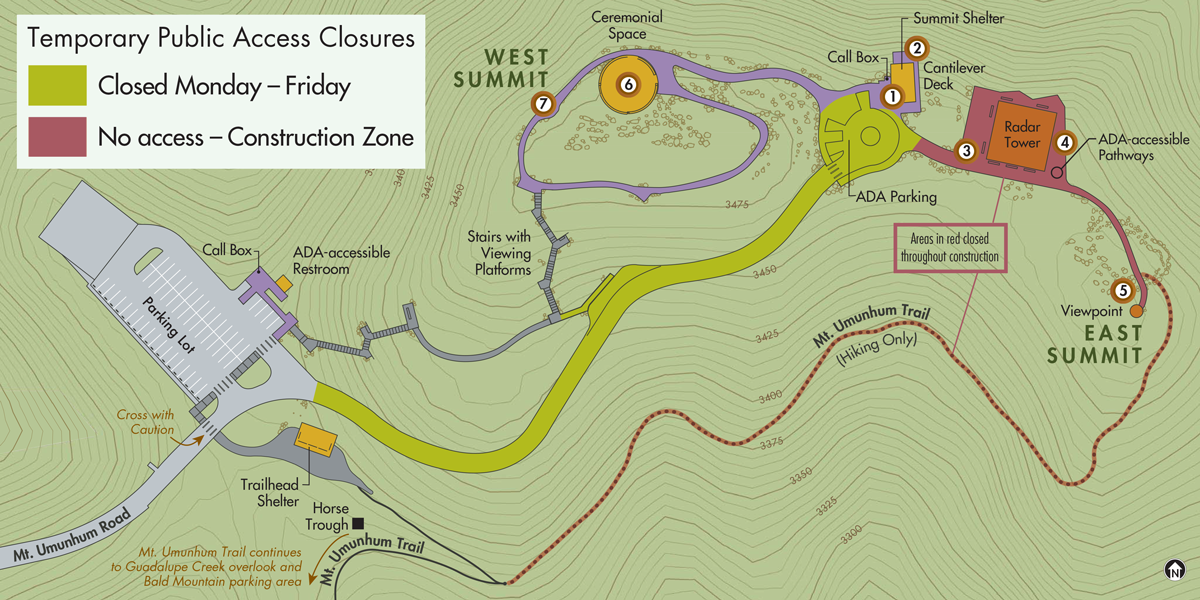 On weekdays, visitors will still be able to reach the summit via the stairs from the Mount Umunhum parking lot.
The trailhead shelter, west loop trail, summit shelter and trail to the Bald Mountain staging area will remain open throughout the construction project.