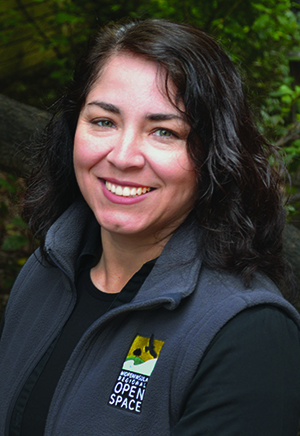 It has been almost five years since local voters reaffirmed their support for Midpen by passing Measure AA, a $300 million bond funding the community's vision for public open space over 30 years.
To date, Midpen has invested approximately $48 million in Measure AA funds in 20 projects throughout the preserves. These include land purchases, trails, public access facilities, environmental restoration and agricultural infrastructure. Together, these projects improve the greenbelt's ability to support life in our region.
More than 1,500 Measure AA-funded acres have been added to your public open space. They protect drinking water, create safe wildlife corridors and provide opportunities to expand and connect trail systems.
New public access areas include lower La Honda Creek Open Space Preserve and a soon-to-be-constructed section of the San Francisco Bay Trail in Ravenswood Open Space Preserve. These projects promote healthy living by connecting more people to open space and building community through a shared appreciation for nature.
Environmental restoration projects strengthen our region's resilience to the effects of climate change by providing habitat for native plants and animals, sequestering carbon from the atmosphere and reducing the risk of catastrophic wildfire.
Improved grazing infrastructure on the San Mateo County coast sustains a long and proud ranching heritage. Well-managed grazing systems restore species-rich native grasslands and support spectacular wildflower blooms, providing an important food source for wildlife and native pollinators.
I invite you to visit our website and learn more about the incredible progress we have made in the nearly five years since you passed Measure AA; and see what is planned for the next 25 years. Better yet, visit the preserves and experience how your Measure AA contributions to public open space help make our region a remarkable place to live.

Ana María Ruiz
General Manager