Helping Plants, Animals & People Thrive
by preserving a connected greenbelt of more than 70,000 acres throughout the greater Santa Cruz Mountains region.
Midpen has a braided mission to acquire and preserve a regional greenbelt of open space land in perpetuity, to protect and restore the natural environment, and to provide opportunities for ecologically sensitive public enjoyment and education. On the San Mateo County Coastside, our mission expands to include acquiring and preserving agricultural land of regional significance, to preserve rural character, and to encourage viable agricultural use of land resources.
Discover Your Preserves
Get outside and connect with nature. Find an open space where you can walk, hike, ride and more.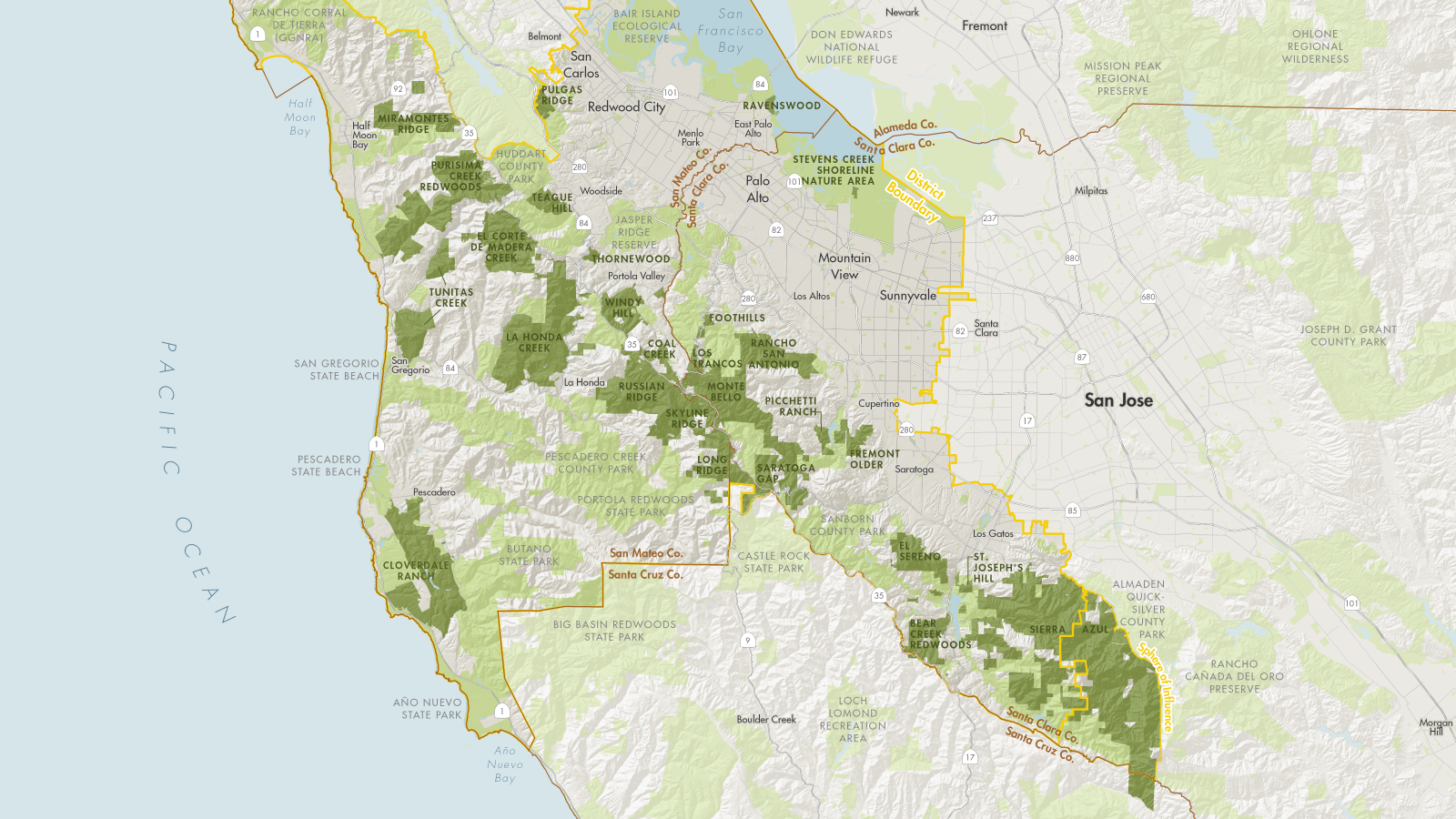 What We Do
Each fiscal year, Midpen creates a Capital Improvement and Action Plan that drives our work and determines priority projects, Most projects span multiple years and many involve public-private partnerships.

Here's a look at just a few of our current projects.