Plants & Wildlife
Midpen's diverse and scenic landscapes, from bay wetlands to redwood forests and coastal grasslands, host an incredible diversity of life, making our region one of the world's biodiversity hotspots.   
Image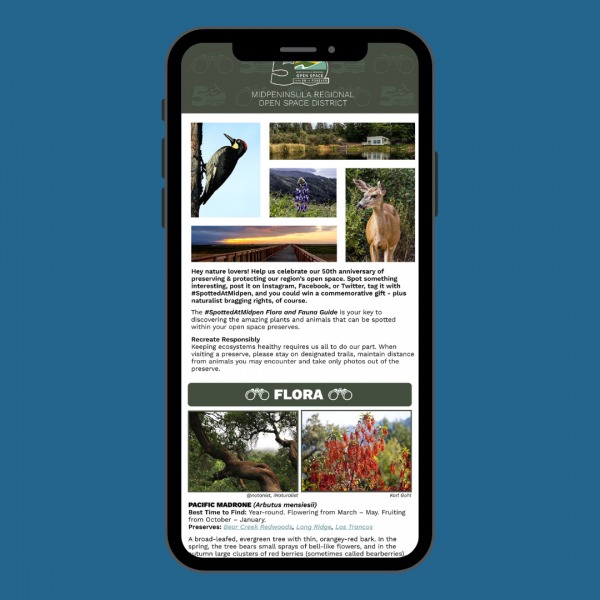 Get the #SpottedAtMidpen guide, your key to discovering some of the amazing things in your open space preserves.
Let us see what you spot!
Image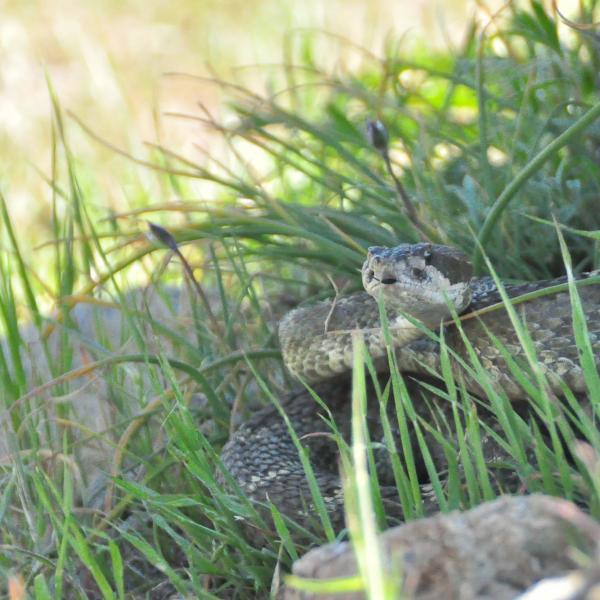 All wildlife and their surrounding habitat is protected in Midpen preserves. If you are fortunate enough to encounter wildlife during your visit, do not approach, touch, startle, or feed it. Although wild animals are generally fearful of humans and will run away, some wildlife can be dangerous. Visitors can help by allowing natural processes to occur.
Report unusual wildlife encounters directly to a ranger or call us at 650-691-1200. On weekends or after 5 p.m. on weekdays call 650-968-4411.