Image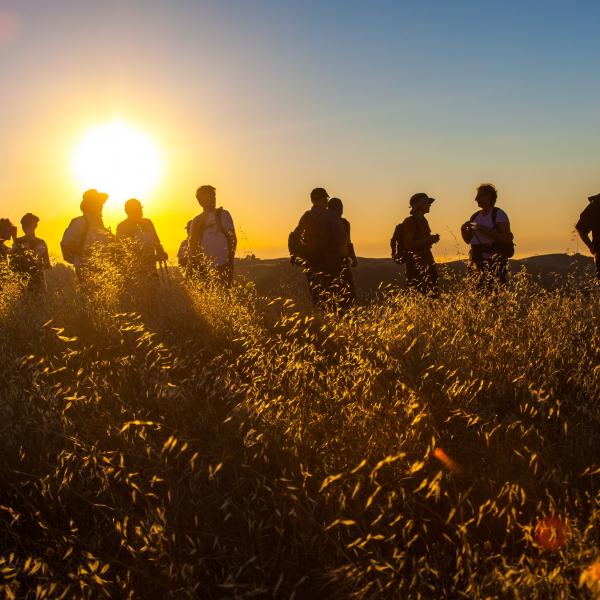 Free guided activities lead by volunteer docent naturalists offer a great way to explore a new preserve, learn about the natural environment or join others for outdoor recreation. Whether it's a short stroll by a scenic pond or a vigorous hike to the top of a summit, there's something for everyone!
We've compiled a variety of self-guided walks across the Midpen preserves. Learn the stories of Mount Umunhum in Sierra Azul Preserve, learn about the varied habitats around Alpine Pond in Skyline Ridge Preserve, see where the San Andreas Fault splits Los Trancos Preserve and more! Many tours can be downloaded to free smartphone apps.
Geocaching
Geocaching is a high-tech treasure hunting game where the objective is to locate geocaches, or hidden containers, outdoors with the help of a GPS-enabled device or smartphone using coordinates that are posted online. Many Midpen preserves have geocaches for you to find.
Upcoming Events and Activities