New Grant Funding Opportunity
In August 2021, Midpeninsula Regional Open Space District announced that $250,000 in funding will be available through the 2022 Grantmaking Program grant round.
Organizations were invited to submit pre-proposals by Wednesday, Sept. 1, 2021. Based on pre-proposals received by the September 1 deadline, select applicants will be invited to submit full proposals. Full proposals will be due no later than 5 p.m. on Friday, Oct. 22, 2021.
Grants will be awarded in two tiers: tier 1 is for projects up to $25,000 and tier 2 will fund projects between $25,001 and $50,000. For more information, access the request for proposals, Frequently Asked Questions, and public webinar recording.
Questions? Send an email to grants@openspace.org. Para obtener ayuda con el RFP puede contactarnos en Español a: grants@openspace.org o por teléfono: (650) 691-1200.
The funding priorities for the 2022 Grantmaking Program are:
Applied science - advancing scientific understanding of natural processes and/or promoting environmental stewardship.
Partnership and network support - cultivating, sustaining and growing conservation networks. 
Access, interpretation, and education - educating and promoting open space protection. 
Stay informed!
Sign up to receive notifications about our Grantmaking Program.
Applied Science
Proposals under the applied science priority should focus on academic or practitioner science projects that support the protection and enhancement of natural resources on Midpen lands. The purpose should be to develop and disseminate information that advances scientific understanding of natural processes. Proposals submitted in this round must focus on Our Changing Ecosystems.
Our Changing Ecosystems
A host of challenges face our world today. Climate change is impacting ecosystems in a myriad of known and unknown ways, from increased variability in precipitation and vulnerability to fire, to changes in species distributions and dispersal patterns. As a result, ecosystems are facing a combination of accelerated and new stressors, inhibiting the ability to rebound from any one event. Proposals should focus on research that seeks to understand these changes, with an emphasis on how to improve land and resource stewardship practices in response.
Types of projects may include applied academic research or proof-of-concept, and may focus on a variety of topics relating to Our Changing Ecosystems, including, but not limited to:
Climate change and carbon sequestration

Species responses to habitat loss or climate change

Habitat fragmentation

Population shifts.

Plant pathogens

Fire ecology

Extreme heat

Drought and flood management or watershed function

Sea level rise and shoreline resiliency

Land management and public access
Example projects:
Research that examines the ecology and potential mitigation strategies to combat the spread of Phytophthora species of concern.

Vegetation mapping that contributes to an understanding of how ecosystems are changing (e.g., fine-scale fire risk mapping that results in a coordinated approach to vegetation management).

Regional carbon sequestration planning or implementation on working lands.
Network and Partnership Support
California's largest and most pressing challenges require working together to discover and implement innovative solutions. Landscape-scale stewardship is critical to ensuring solutions are scalable and have broad impact. Consequently, this funding category focuses on grant proposals that cultivate, sustain or grow established conservation networks
Although future funding rounds may allow for establishment of new working groups or networks, in this round only projects submitted by established groups or networks will be considered. Groups or networks should be oriented primarily toward topics that relate to land management, conservation or public access to outdoor recreation. Applicants are encouraged to emphasize if and how the group or network bridges gaps in access, widens equitable participation, or otherwise helps lower barriers to traditionally underserved communities.
Proposals under the network and partnership support priority should focus on developing organizational capacity or implementing projects to engage the group on working together toward developing shared priorities, exchanging best practices, or collaborating on research or educational outreach and education/interpretation, etc. Please note that funds cannot be used for policy or advocacy and therefore lobbying support is not an eligible project type.
Example projects:
Development of a data sharing system for a network.

Consulting and staff time support to build a strategic plan for a working group to coalesce around a shared understanding for how participants will work together.

Consulting and staff time to leverage existing network capacity with a wider outreach to engage diverse partner organizations (e.g., serving additional age groups, diverse abilities, and/or traditionally under-represented communities).

Consulting or staff time support to build organizational capacity to devote time towards building the network and dedicate time towards regular communication and collaborate under a joint vision.

Support to organize convenings to share research and best practices related to natural resource management.
Access, Interpretation and Education
Funding for access, environmental interpretation and education will be directed toward facilitating equitable access and broad opportunity for all residents to take advantage of Midpen lands while fostering an appreciation for open space protection, nature study and appreciation, cultural resource understanding, and/or environmental stewardship.
Proposals should focus on projects that contribute understanding and appreciation of our natural systems, facilitate opportunities for outdoor engagement and nature-based experiences, especially for underserved communities, or provide nature-based educational and interpretive experiences for children or adults. Applicants are encouraged to emphasize how the proposal bridges gaps in access, widens equitable participation, or otherwise helps lower barriers to traditionally underserved communities.
Funding can be used for staff time to create or execute programming, provide transportation to opportunities for outdoor engagement or nature-based experiences, facilitate knowledge of outdoor recreational opportunities, access to the outdoors, environmental stewardship activities, etc. However, transportation-related projects must be to and from Midpen preserves.
Example projects:
Public access or educational programs for families or students.
Develop and/or improve interpretive signs and services along trails, including bilingual materials.
Complete gaps in a regional trail system that connect communities to trails and open space (e.g., outreach and engagement strategies for community and partner support for regional trail connections).
Outreach and activity programs that encourage outdoor engagement and nature-based experiences in underserved communities.
In July 2019 the Midpen board of directors awarded funding to the first round of grantees:
Image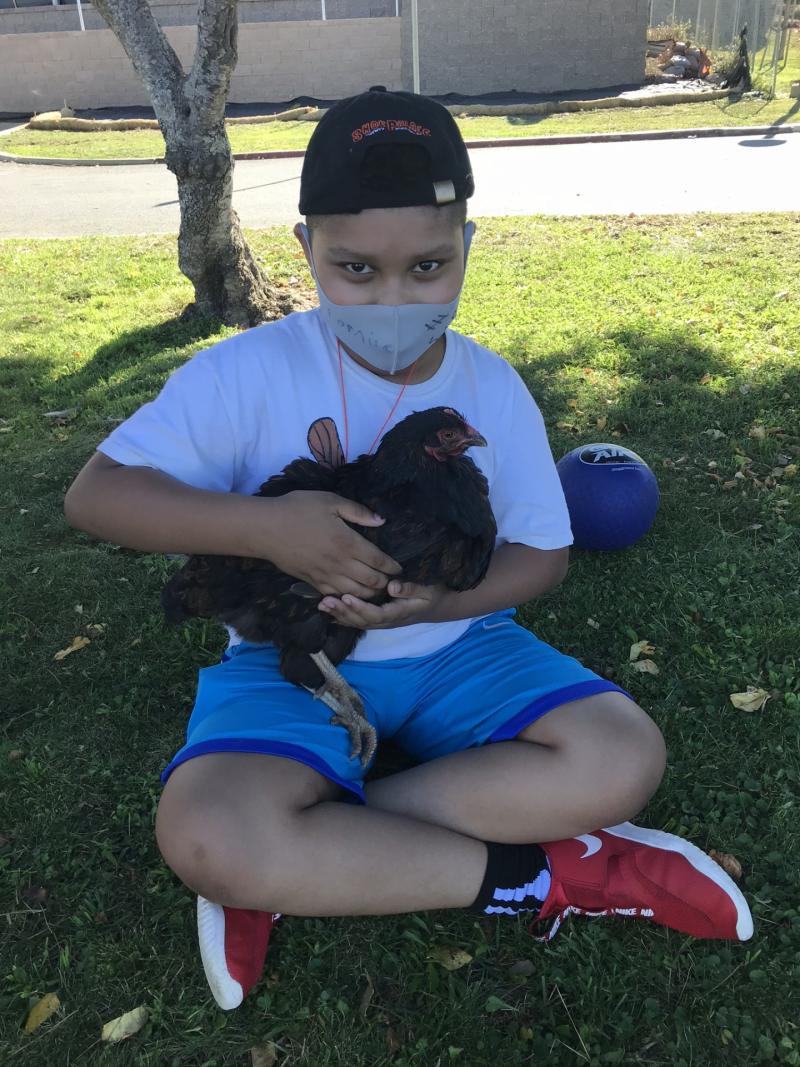 GRANTEE SPOTLIGHT: VIDA VERDE NATURE EDUCATION
Lifelong connections to nature are often kindled in childhood, however, some of today's youth have few opportunities to explore and experience undeveloped natural landscapes. A funding recipient of Midpen's new grantmaking program, Vida Verde Nature Education, is working to change that.
This San Gregorio-based nonprofit promotes equitable access to nature and environmental education by providing free overnight experiences for youth from low-income neighborhoods within the San Mateo County Coast and greater Bay Area communities. Vida Verde's teachers design their programs to provide tools and experiences that help students heal, build community and grow through essential exposure to nature.
"Vida Verde has so many powerful moments. My favorite are always the bonds that my students create with the Vida Verde instructors," East Oakland Pride Elementary teacher Nelly Alcantar said. "Sometimes, our students' daily lives are absent of caring and empathic adults. Vida Verde instructors show so much love, empathy and patience to our students that the kids find a new respect for adults. Trust seems finally possible in their eyes. That is a life-changing experience that will change their outlook on life, school and possibilities."
The grant from Midpen helped Vida Verde staff launch week-long nature programs (modified for COVID-19 safety) throughout the fall, including in-person outdoor activities at local parks, guided family hikes, self-guided family camping and Zoom discussions with a mix of live activities and nature videos.
Midpen's grantmaking program began in 2019, providing funds to seven local nonprofit and research organizations, including Vida Verde. The grantmaking program allows Midpen to support and strengthen our partnerships with local organizations that further community-wide understanding and protection of the natural world and provide people of all ages with outdoor access and interpretive and educational experiences.
 Key Dates
| | |
| --- | --- |
| Sept. 1, 2021 | Pre-proposals due |
| Sept. 20, 2021 | Invitations to submit full proposals |
| Oct. 22, 2021 | Full proposals due |
| January 2022 | Award Notifications |