The Mount Umunhum Summit Project is an excellent reflection of the three foundational strands of Midpen's mission - to preserve open space, to protect and restore the natural environment and to provide opportunities for ecologically sensitive public enjoyment and education. It also illustrates the long-term commitment that is required to fulfill that mission.
Image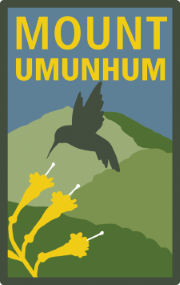 Opened to public access in 2017, the Mount Umunhum summit is located within the Sierra Azul Open Space Preserve. One of the highest peaks in the Santa Cruz mountains at 3,486 feet, the summit was drastically altered in the 1950s when the U.S. military graded and flattened the summit to build Almaden Air Force Station. Midpen acquired the land in 1980 shortly after the base was decommissioned, preserving the land as open space. In 2009, Midpen received federal funding to clean up the site. The agency removed 3,000 cubic yards of hazardous materials, including lead paint, asbestos, fuel storage containers and PCB transformers, and deconstructed 13,680 tons of concrete, asphalt, wood and other materials, 97% of which were recycled or reused.
After Midpen staff spent three years listening to the public and researching potential options for the summit, the Midpen board of directors approved the Final Design Development Options for the Mount Umunhum Summit Project unanimously on August 26, 2015. Midpen then worked with experts to restore the summit to a more natural condition by recontouring and naturalizing the topography and reestablishing biodiverse habitats by planting native vegetation.
Image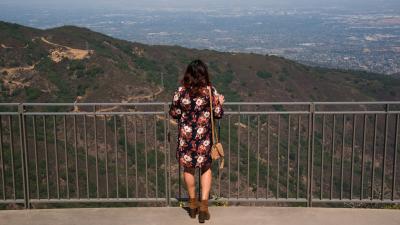 Midpen's vision was for Mount Umunhum to join the ranks of the Bay Area's great publicly-accessible peaks, like Mount Tamalpais, Mount Diablo and Mount Hamilton. To achieve that aspiration, the agency widened and repaved the 5-mile road to the summit, added new parking and staging areas, built welcoming multiuse trails, created in a Native American ceremonial space in partnership with the Amah Mutsun Tribal Band and developed an accessible overlook of Silicon Valley and the San Francisco Bay.
Visitor amenities at the summit also include:
Multiple viewing coves that provide visitors with a variety of vistas
ADA accessible pathways and trails
Interpretive displays about the site's unique natural, Native American and military histories
Trailhead shelter with picnic tables
Equestrian terrace
Vault toilets