The parking areas at lower Purisima Creek Redwoods are often full on weekends. Overflow parking is not available at this location and there is no way to safely wait for parking to open up. Please be prepared to make alternate plans.
 
Parking restrictions in place along Purisima Creek Road and Higgins Canyon Road.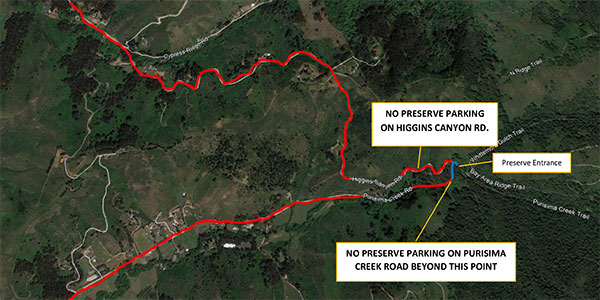 The following trail may be closed to bicycle and equestrian use during wet conditions.
Whittemore Gulch Trail is OPEN to bicyclists and equestrians.
Preserves
Purisima Creek Redwoods Preserve