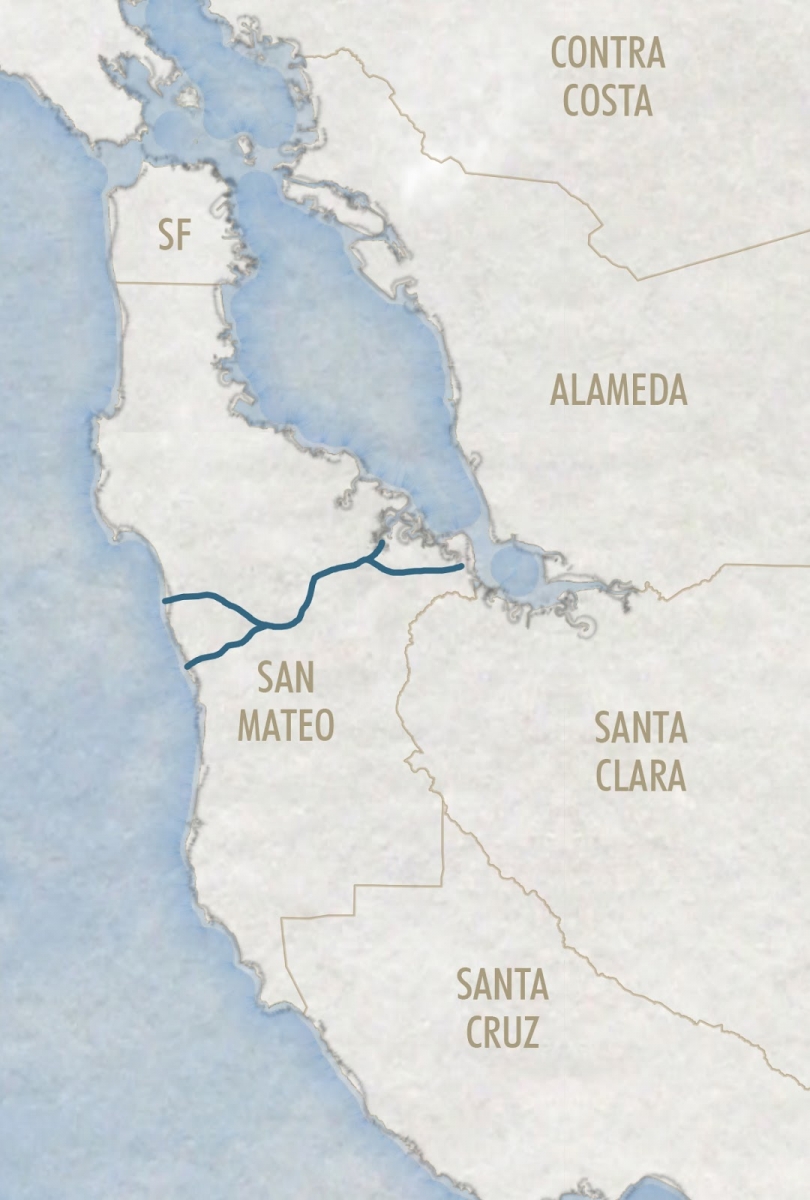 The Bay to Sea Trail is envisioned as an approximately 40-mile multiuse trail that will connect people from across the region to open space and create a link between the San Francisco Bay Trail and the California Coastal Trail along the Pacific Ocean.
Although the Bay to Sea Trail is just in the conceptual phase, our Ravenswood Open Space Preserve is envisioned as a key access point on the Bay side. Midpen's Purisima-to-the-Sea Trail, also in the conceptual phase, will likely be a key portion of the coastal side.
In 2020, Midpen joined 10 other public agencies, municipalities and private nonprofit organizations that manage and protect open space in the Bay Area to formalize an agreement to collaborate on creating the Bay to Sea Trail for public use by 2037. Read the May 13, 2020 press release.
For more information, visit baytoseatrail.org.
Project Partners
Regional Trail Connections
Visit our Regional Trail Connections webpage to learn about all of our regional trail projects to connect people to more preserves, improve access and enable visitors to explore further without having to leave the trail system.