Highways are vital for connecting communities, but can also create significant barriers for both wildlife and people when they fragment vast stretches of open space and hinder safe passage. Highway 17 bisects the southern range of the Santa Cruz Mountains, posing a challenge to mountain lions, deer and other local wildlife and creating safety risks for drivers.
Midpen has been working to bridge this divide and is entering a critical stage in its Highway 17 Wildlife and Trail Crossing Project. This fall, neighbors, community members and the public can actively participate by providing input on environmental documents. This project seeks to facilitate safe movement for both wildlife and trail users, while expanding regional trail connectivity.
"Although the purpose of a highway is to connect, ironically they often act as barriers for wildlife movement, inhibiting their access to food, mates and essential habitats," Midpen Senior Planner Jared Hart said. "As we care for these public open space lands, we're working to address these challenges faced by wide-ranging local wildlife to help protect them into the future."
Image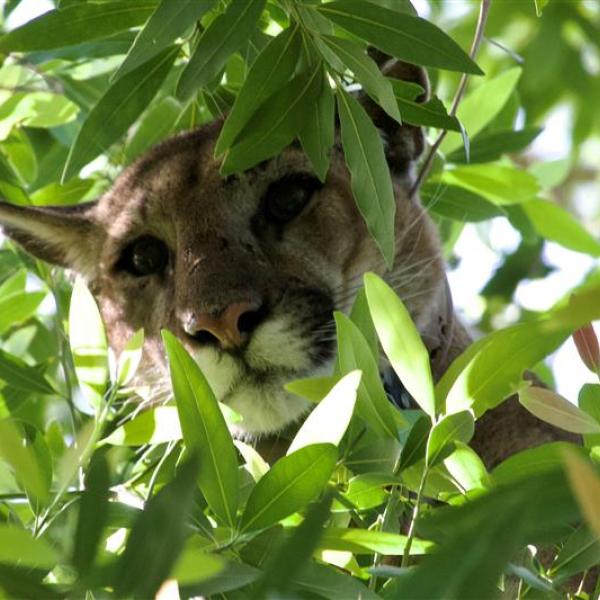 The project aims to connect over 30,000 acres of protected public lands on both sides of Highway 17 by creating two independent crossings: a wildlife undercrossing and a recreational trail overcrossing.
In addition to providing a safer environment for both wildlife and drivers, the pedestrian overpass will connect more than 50 miles of existing trails, including the regional Bay Area Ridge Trail and the scenic Los Gatos Creek Trail. The Highway 17 Wildlife and Trail Crossing Project is a major undertaking for Midpen and our partners. By overcoming the impediments imposed by highways, we have an opportunity to foster a thriving ecosystem, protect native species and expand opportunities for regional outdoor exploration.