Project Overview
Rancho San Antonio Open Space Preserve and County Park is Midpen's most visited preserve —welcoming nearly 700,000 visitors per year.  Located close to many communities and providing easy access to a large network of trails and wonderful opportunities to connect with nature, parking demand often exceeds capacity during peak hours.
Image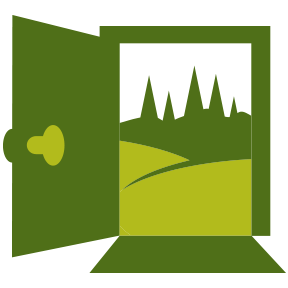 Public Access
Goals & Objectives
The Rancho San Antonio Multimodal Access Project was developed to:
Study existing parking and access conditions.
Identify and prioritize strategies to encourage other modes of travel and reduce parking demand.
Implement recommended strategies including access, transit, traffic and capacity improvements and visitor demand management.
Stay informed!
Sign up to receive notifications about projects, closures and more at Rancho San Antonio Preserve.
Over the past year and a half, Midpen has explored and evaluated non-motorized mobility, transit options and parking alternatives for Rancho San Antonio Preserve to encourage visitors to opt for greener forms of transportation and reduce parking demand and traffic, while maintaining equitable access for both local and regional visitors.
During the study Midpen also implemented several short-term measures to improve the parking issues.
Short-Term Measures
Educational efforts to promote ridesharing and alternative transportation
Installed additional bike racks
Enhanced preserve wayfinding signage for local visitors to bike or walk to the preserve
Designated a rideshare drop-off/pick up area
Partnered with the City of Cupertino on a community shuttle service pilot (currently on hold due to COVID-19)
Highlighted transit and bicycle access routes on the Midpen website
Next Steps
The study recommendations were scored and weighted on a series of factors to develop three sets of strategies for implementation. The board authorized the implementation of the first priority set in April 2021. Plans, including scope, schedule, staff resources and budget, will be developed for these board approved strategies.
Bike Facilities – Review existing bicycle facilities at all entrances, including bike racks, lockers, and repair stations and develop specific recommendations and cost for each location.   
New and Improved Bike Access – Review opportunities to improve bicycle access to preserve entrances and to the bike-accessible trails in the preserve and confirm what bike facilities are potentially feasible in the long-term.
Subsidized Ride Hail – Develop an implementation plan to identify potential partners and ridership, estimate operating costs and consider possible funding sources. Pending feasibility and cost-effectiveness of this option, develop an action plan for grant funding and implementation.
Free or Low-cost Shuttle Service – Implementation is anticipated to require two phases.  The first phase will focus on understanding key service elements and the second phase will provide more detail on how the service could operate and be funded.
Carpool Restricted Lot – Collect baseline data and develop carpool policy and model.
Dynamic or Variable Signage – Coordinate with the City of Cupertino and County of Santa Clara to identify locations, sign types, content, and costs.
The Rancho San Antonio Multimodal Access Strategies Report is now available. The report, prepared by the transportation planning firm IBI Group, compiles information and research and provides strategies to improve visitor accessibility and expand transportation choices that align with Midpen's mission. On April 28, 2021 the board of directors accepted the report findings and recommendations.
Throughout the study, Midpen consulted with multiple stakeholders on this project including:
Santa Clara County Parks

Santa Clara Valley Transportation Authority

Santa Clara Valley Water District

City of Mountain View

City of Cupertino

City of Los Altos

City of Los Altos Hills

City of Sunnyvale

Montclaire Elementary School (CUSD)
Timeline
| Date | Action |
| --- | --- |
| Summer 2019-Spring 2021 | Rancho San Antonio Multimodal Access Study |
| April 2021 | Board of directors acceptance of Rancho San Antonio Multimodal Access Strategies Report findings and recommendations. |
| Next Steps | Develop plans for priority one strategies including scope, schedule, staff resources and budget |