Midpen has launched a project to assist visitors with wayfinding and trail route decisions. To date, Midpen staff have hiked approximately 80 miles of trail across multiple preserves while measuring the physical terrain.
Image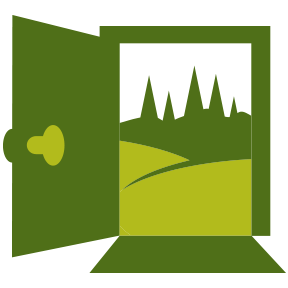 Public Access
Project Goals
The quantitative data collected will help us characterize the physical attributes of our trails, from steepness to tread width and obstacles. Ultimately, we hope to incorporate this information into trail descriptions, signage, and maps.  
Although this project will take a few years to implement, each mile hiked is a step towards providing visitors with the information they need to make informed wayfinding and trail route decisions.
Stay informed!
Sign up to receive project updates and notifications about trail access at Midpen.
Image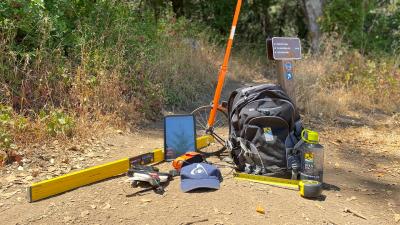 Tools of the Trade
Staff use a variety of tools to survey trail attributes. Here's a quick rundown of the equipment and its use:
Measuring tapes
Used to measure clear tread width, the height of any tread obstacles, the dimensions of passing spaces and resting intervals, and the length of steep distances (greater than 5% grade).
 
Arrow 100 High Accuracy GPS receiver
Records locations of each data point.
 
Measuring wheel
Measures distance traveled along the trail — data points are taken every 500 feet, so this helps staff determine when to stop and take a point.
 
Digital level
Measures running and cross slopes.
 
iPad
All of the data is collected and entered on an app, Arc Field Maps, on the iPad. Staff also use the iPad to take and upload photos of the trail and any noteworthy characteristics, including tread obstacles.