Midpen preserves are home to many reptiles and amphibians, including numerous types of snakes, frogs, and lizards. 
Amphibians
The presence of amphibians has been well documented in the Santa Cruz Mountain Region since the 1850s. As a result of comprehensive regional species inventories, a variety of amphibian species are known to exist on many of the District's open space preserves including the California tiger salamander, the Pacific treefrog, the California red-legged frog, and the California newt.
Image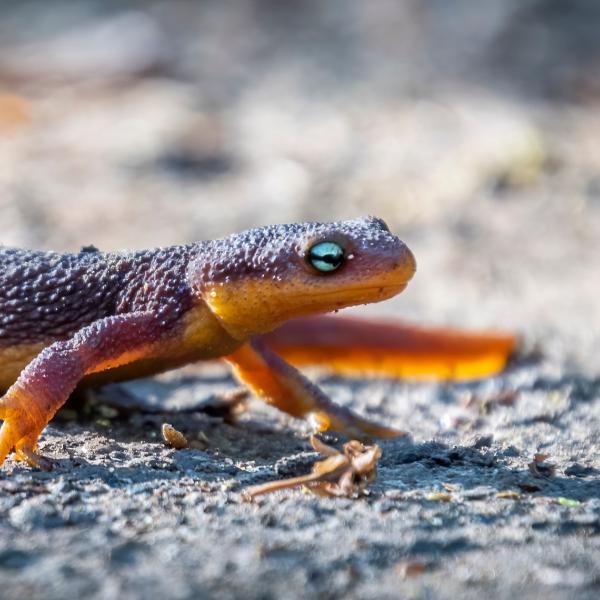 Two species of newts can commonly be found in Midpen preserves: the California newt (Taricha torosa) and the rough-skinned newt (Taricha granulosa).
Reptiles
District lands are also home to many reptiles, including numerous types of snake. It is not uncommon for visitors to see one of many types of garter snakes during a hike on District preserves. Other known reptiles that can be spotted on District land include the northern alligator lizard, the gopher snake, the northwestern fence lizard, and the California kingsnake.
Image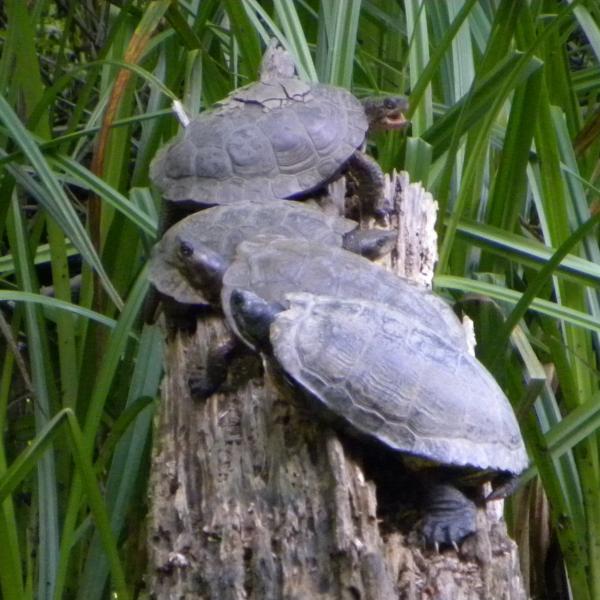 Many Midpen preserves provide habitat for turtles including La Honda Creek, Windy Hill, Russian Ridge, Bear Creek Redwoods, and Sierra Azul Open Space Preserves.
Image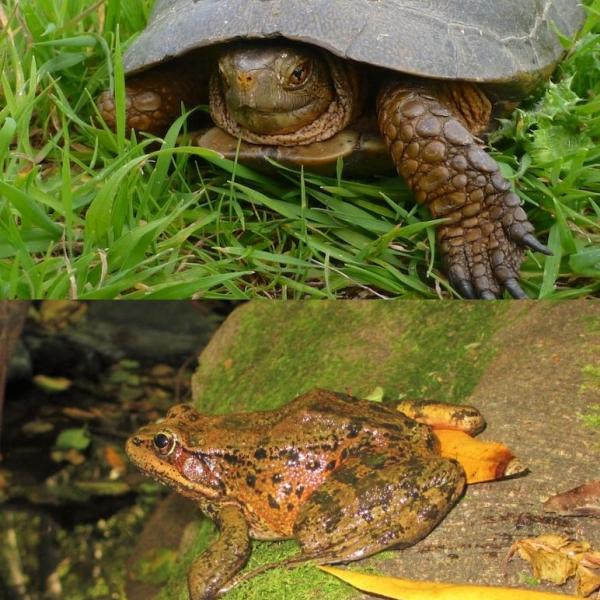 Rare Reptiles and Amphibians
Three species of rare reptiles and four species of rare amphibians are known to occur on District preserves. The western pond turtle is the only native turtle in this region of California and can sometimes be seen basking on logs of ponds in the preserves. The California red-legged frog occurs in ponds and slow stream edges of several preserves. The red-legged frog also serves as a food source for the federally endangered San Francisco garter snake.