Pulgas Ridge Open Space Preserve is a 366-acre site near the City of San Carlos with trails for hiking and walking one's dog, including an off-leash area. The preserve's six miles of trails offers access to cool canyons and a ridge top with views toward the bay and surrounding hillsides.
Image

Hiking: All Trails
Image

Bicycling: Not Permitted
Image

Equestrian: Not Permitted
Image

Dogs on Leash: All Trails
Image

Easy Access: Designated Trails
Image

Camping: No Camping
Image

Restrooms: Available
Description
Located at the front of the preserve, this trail offers a less strenuous open space experience and is designed to accommodate wheelchairs and strollers. The trail extends 0.8 miles at a very slight grade through a meadow to a bench located in a quiet, wooded area by Cordilleras Creek. The first part of this trail parallels a paved road. When the trail and road split, the road continues to the top of the preserve with a steep grade that exceeds 10 percent and may be too steep for wheelchair use. 
Description
Named in memoriam of a former Midpen Board member, this trail extends from the Blue Oak Trail through the preserve's south canyon, and connects with the Polly Geraci Trail. 
Description
For a more strenuous hike, this two-mile trail spans the entire northern portion of the preserve. It can be accessed from the Cordilleras Trail in the bottom of the preserve, or the Hassler Trail at the very top of the preserve. In the spring, this trail features beautiful wildflowers.
Description
This one-mile trail ascends an oak-covered hillside through the middle of the Preserve. Vegetation changes to chaparral, providing a great place to enjoy a pleasant view of the Santa Cruz Mountains. The trail meets with the Hassler and Dick Bishop trails and circles around meeting up with the Dusky-footed Woodrat and Cordilleras trails, creating an easy two-mile loop.
Preserve Highlights & Features
Image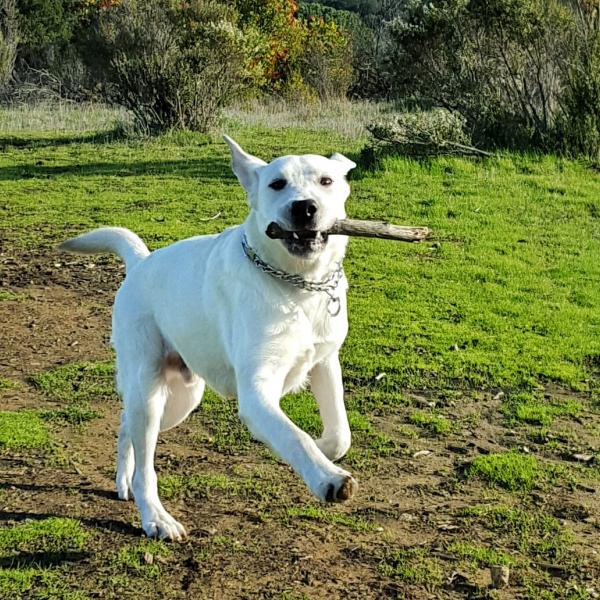 Visitors can let their dogs off-leash in the 17.5-acre area located in the center of the preserve, accessible from the Cordilleras Trail, Polly Geraci/Hassler Trails and the Blue Oak Trail. While in this area, visitors must have a leash in their possession and their dog must be under voice control.
Note: Area is fenced and signed at entrances, but there is no fencing around the off-leash area. Dogs must be on a leash when outside of the off-leash area.
Image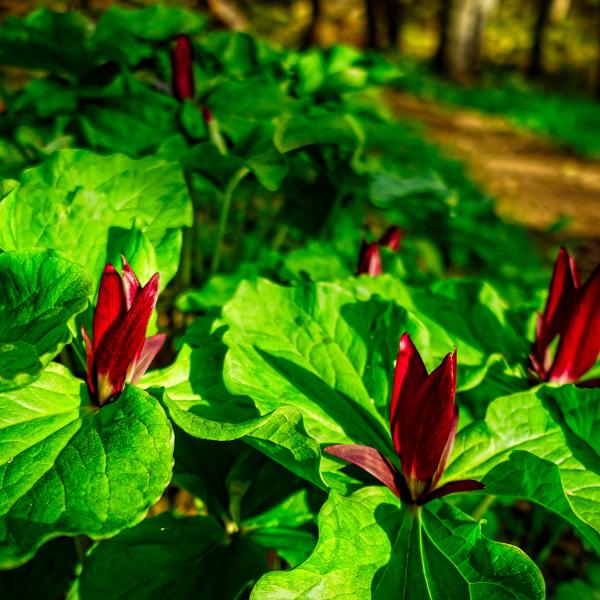 Wandering the trails in early spring, visitors will see many wildflowers, such as Indian warrior, hound's tongue, mule's ears, and milkmaids, in addition to three members of the lily family: fetid adder's tongue, giant trillium, and mission bells. Pulgas Ridge is home to about 90 native species of trees, shrubs, ferns, and flowers.
Stories from the Preserves
Image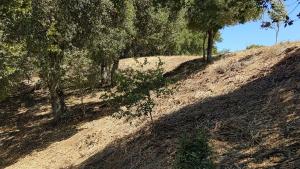 We work year-round to reduce wildland fire severity and risk in our region by managing vegetation in…
Image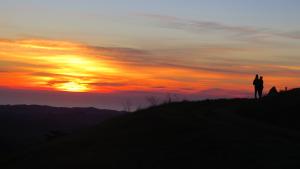 Discover a magical vista you can enjoy with that special someone in a Midpen preserve near…
Nature
Here are some of the plants and animals that other visitors have observed at this preserve and recorded in iNaturalist. Protected species may be excluded and some species may not yet have been observed. Help improve iNaturalist by adding your observations to the Midpen Biodiversity Index project
Sign up for our newsletter to find out what's happening in your open space!
Know Before You Go
Preserve regulations help provide a safe, enjoyable visit while protecting sensitive areas and wildlife. 
Share the Trail 
Image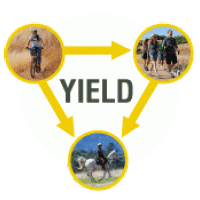 Use designated trails to avoid damage to natural resources and prevent injury. 

Avoid blocking the trail. Step aside to allow others to pass .  

Whether you're walking or biking, always yield to equestrians. 

Leave no trace. Pack out what you pack in. Most preserves do not have trash cans. Littering is prohibited. 

Abuses of trail etiquette should be brought to the attention of a ranger or call the Midpen main office at 650-691-1200. 
History
Formerly the site of the Hassler Health Home, a tuberculosis sanitarium owned by the City of San Francisco, the area was purchased by Midpen in 1983. Neighbors of the preserve contributed to the land's protection when they approved a special assessment to help fund the purchase. The sanitarium was demolished in 1985 to return the land to open space. Observant visitors may see remnants of the buildings, including rock retaining walls and steps. 
Some additional resources to help you enjoy the preserves!