Conveniently located in the hills above the Town of Woodside and ideally situated for a quick morning or afternoon getaway, Thornewood is a 167-acre preserve offering nice, easy hikes or horseback rides through beautiful surroundings.
Image

Hiking: All Trails
Image

Bicycling: Not Permitted
Image

Equestrian: All Trails
Image

Dogs on Leash: All Trails
Image

No Easy Access
Image

Camping: No Camping
Image

Restrooms: Not Available
Description
This 0.75-mile trail winds through second growth Douglas fir and redwood forest and emerges in oak and madrone forest to connect with the Schilling Lake Trail.
Description
This 0.75-mile trail gradually winds through sunlit canopies of bigleaf maples and moss-covered oaks and ends under the shade of the grand redwoods that surround the tranquil lake.
Preserve Highlights & Features
Image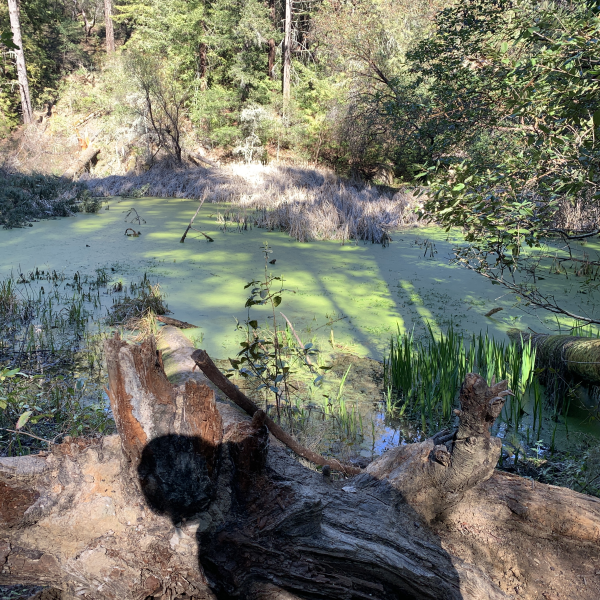 While Schilling Lake has been a great place to view migrating waterfowl, the lake is being allowed to fill in naturally through the process of succession. As decaying plant material and natural sediments fill in the pond, a wet meadow will form. Eventually, shrubs and trees will establish and the meadow will become forested as the area around it. As the physical and plant community slowly changes, so will the animal species that use the space. All plant communities are at some stage of succession. Please make sure your dog is on leash and at your side when visiting this sensitive wildlife habitat area.
Stories from the Preserves
Nature
Here are some of the plants and animals that other visitors have observed at this preserve and recorded in iNaturalist. Protected species may be excluded and some species may not yet have been observed. Help improve iNaturalist by adding your observations to the Midpen Biodiversity Index project
Join our e-mail list to stay up-to-date on this preserve and other Midpen news! 
Know Before You Go
Preserve regulations help provide a safe, enjoyable visit while protecting sensitive areas and wildlife.  
Image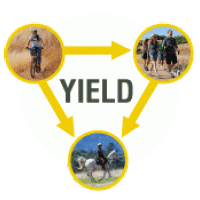 Share the Trail 
Use designated trails to avoid damage to natural resources and prevent injury. 

Avoid blocking the trail. Step aside to allow others to pass .  

Whether you're walking or biking, always yield to equestrians. 

Leave no trace. Pack out what you pack in. Most preserves do not have trash cans. Littering is prohibited. 

Abuses of trail etiquette should be brought to the attention of a ranger or call the Midpen main office at 650-691-1200. 
There are currently no events scheduled.
History
Thornewood Open Space Preserve is a place rich in history, and includes the site of the historic Thornewood estate. San Franciscan Julian Thorne bought the Woodside property in 1908, and in the 1920s architect Gardner Dailey designed and built the Thornewood house, the summer home of Julian and his wife Edna. (Gardner Dailey designed the farm buildings at the nearby Filoli, the DeYoung Museum addition, and the American Embassy in Manila, among other projects.) Thorne retained his estate and sold the remaining acreage, which reached from Thornewood to Skyline Boulevard, to August Shilling of the Schilling Spice Company, for whom Shilling Lake is named. The Thornewood House, surrounded by 3.5 acres of landscaping and a breathtaking view of the valley, is an example of estate life of the 1920s. This 87-acre estate was willed to the Sierra Club Foundation and later given to the District. Currently, the house and 10-acre private leasehold are being restored and are closed to the public. However, the remaining 77 acres of the estate, including an easy walk along wooded trails leading to Schilling Lake, are open to the public throughout the year.
Some additional resources to help you enjoy the preserves!