The Midpen board of directors holds its regular meetings on the second and fourth Wednesdays of each month at 7 p.m. at the Midpen Administrative Office: 5050 El Camino Real, Los Altos, CA.
Consistent with Government Code section 54953(e) and Midpeninsula Regional Open Space District Resolution 21-33 most meetings will be conducted in a hybrid manner. Individuals can attend in person or via Zoom. Links to the meetings are included with each agenda. Some board members may be teleconferencing into the meeting via a virtual platform.
Additional special public hearings and neighborhood meetings are held periodically on specific issues. The public is invited and encouraged to attend these meetings and to participate in the decision-making process. Citizen participation is an essential part of the planning process for the development and use of the District's open space preserves. Sign up below the meeting listings to receive board agendas via email.
Members of the public may submit written comments to be provided to the board or register to provide oral comments.
To Provide Written Comments
Members of the public may submit written comments to be provided to the board.

Any written comments received less than two hours prior to the start of the meeting, will be provided to the board after the meeting. 

Now that in-person meetings have resumed, written comments will no longer be read into the record — instead, public members can provide oral comments directly in person or remotely.
To Provide Oral Comments
Members of the public must register to provide oral comments:
via Zoom: submit a public comment form. Requests to provide oral comment via Zoom must be submitted prior to the time public comment on the agenda item is closed.
in person: fill out a comment card at the meeting.
Comments via text or social media (Facebook, Twitter, etc.) will not be accepted.  
Individuals who require special assistance or a disability-related modification or accommodation to participate in this meeting, or who have a disability and wish to request an alternative format for the agenda, meeting notice, agenda packet or other writings that may be distributed at the meeting, should contact Susanna Chan, ADA coordinator, at least 24 hours in advance of the meeting at 650-691-1200 and/or ADACoordinator@openspace.org. Notification in advance of the meeting will enable Midpen to make reasonable arrangements to ensure accessibility to this meeting, the materials related to it, and your ability to comment.
If you have any questions regarding the public comment process, please contact the District clerk at clerk@openspace.org.
Posting of agendas, minutes, and reports on this website does not constitute legal noticing. Every effort has been made to maintain accuracy in conversion to electronic files. Please contact the District for earlier agendas and minutes and for official, hard-copy documents. If you wish to have a hard copy of the agenda mailed to you prior to the meeting, you may request that service by calling the District clerk at 650-691-1200. This service costs $25 annually. You may also sign up for electronic notifications on the form at the bottom of this page.
Please find below agendas, minutes and reports for this year.
Agendas, minutes and board reports from previous years can be found on our searchable public portal.
Stay informed!
Sign up to receive notifications about upcoming board meetings.
Image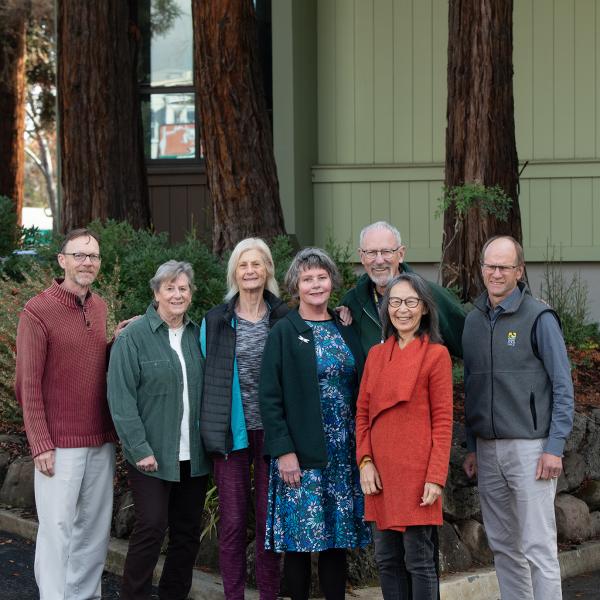 Midpen is governed by a seven-member publicly elected board of directors. Board members serve a four-year term, and represent a geographic ward of approximately equal populations.