As we move into the fall, find out what's new in your open space preserves. Read on to discover what's new at Midpen — learn about ongoing projects, find out about upcoming virtual events and get public meeting updates.
---
Midpen Staff Helping to Hold the Line
All Midpen preserves are open and thankfully were not impacted by the CZU Lightning Complex Fire, which Cal Fire pronounced 100% contained on September 22. In August and early September, fire-trained Midpen maintenance and ranger staff assisted Cal Fire and Santa Clara County Fire with quickly extinguishing four small lightning-started fires in Midpen preserves and helped hold the north boundary of the CZU Lightning Complex Fire at Old Haul Road.
Today, we continue our ongoing annual maintenance for fire safety in the preserves and working on our new Wildland Fire Resiliency Program, currently in environmental review, which will proactively expand these efforts.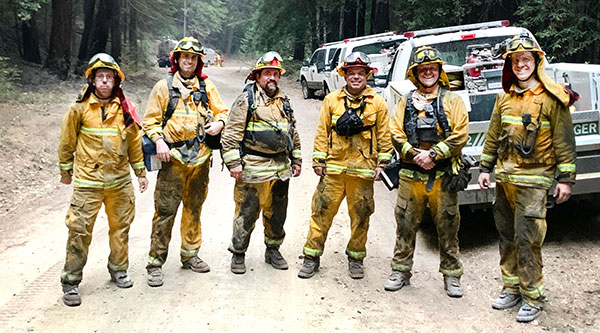 ---
Celebrating Our Accomplishments
From completing the Ravenswood Bay Trail connection to facing the challenges of COVID-19, to acquiring the rural 540-acre Gordon Ridge property on the Coastside and moving the Wildland Fire Resiliency Program forward with extensive public outreach, this has been a year of great accomplishments and resilience. Join us in celebrating the accomplishments you have helped us achieve during our fiscal year which ended June 30, 2020.
Read the Accomplishments Report
---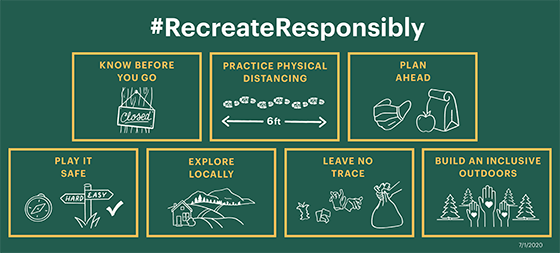 Know Before You Go & Leave No Trace
Planning an outdoor adventure? Remember to #RecreateResponsibly so we can protect each other as well as our beautiful outdoor spaces for generations to come. Check conditions on openspace.org before heading to a preserve and have a back up plan if it's crowded. And please leave no trace by packing out all your trash.
Learn the principles and pass them along
---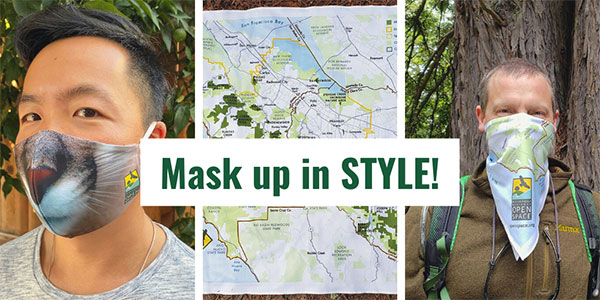 Masks are required outdoors when you are within six feet of others. Many Midpen trails are narrow — wear a mask, bandanna or gaiter you can pull over your mouth and nose as needed. If you're looking to add a new mask to your collection, check out the new Midpen bandannas and mountain lion masks available in our webstore!
---
Working Together on Newt Studies
Midpen is partnering with the Peninsula Open Space Trust and other agencies to conduct a newt population and mortality study to estimate the number of newts attempting to travel to and from Lexington Reservoir across Alma Bridge Road, as well as the percentage that are killed by vehicles during a single breeding season. The study will build upon several years of community science data collected. Although Midpen does not own or operate Alma Bridge Road, we are committed to working with regional partners to implement solutions.
We are grateful for the volunteers and newt advocacy groups who brought this issue to our attention and who worked diligently to document over 11,000 newt deaths since 2017.
Learn more about newts and this study

---
Partnering to Increase Wildland Fire Safety
Midpen is partnering with the Santa Clara County Fire Safe Council and the City of Palo Alto to maintain Page Mill Road as a critical evacuation route by removing highly flammable hazard eucalyptus trees from the roadway with support from a federal grant. The project builds upon other recently completed fuel reduction projects for increased community wildfire safety.
The work began September 10 and is expected to finish by mid-October. Native grass seed will be spread on site and a restoration plan will be implemented to encourage growth of existing, more fire-resistant native vegetation on the site including small oak and toyon trees. Site restoration also includes monitoring for and removing invasive plant species and sowing native acorns as needed.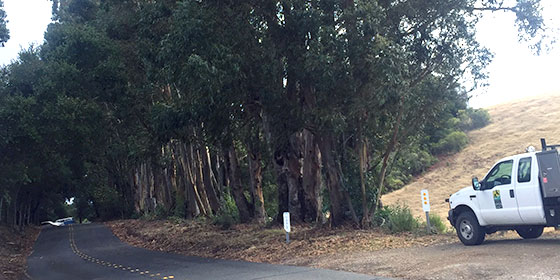 ---
Long-Term Watershed Restoration Success
Results from a scientific study just completed conclusively found that the Watershed Protection Program at El Corte de Madera Creek Preserve has had a positive impact on the health of the watershed!
Planned and executed over 18 years, the program was designed to protect and restore overall health of the San Gregorio Creek watershed, improve water quality for threatened and endangered salmonids (steelhead trout and coho salmon) downstream to the Coast and enhance public access. Work took place along 24 miles of trail — removing overly steep trails, replacing culverts with bridges, adding drainage features, making road improvements to reduce sediment from flowing into the streams and returning old roads to a more natural state (so well that most visitors won't know they ever existed!).
---
New ADA Upgrades Underway
Construction is complete on the replacement of an old restroom and installing of accessible parking and pathways at the Windy Hill Open Space Preserve lower parking lot! This year, as part of our ADA Barrier Removal project, Midpen is installing ADA-complaint upgrades to restrooms, accessible parking stalls, pathways, signage, drainage infrastructure, and split-rail fences at Windy Hill, Russian Ridge and Monte Bello preserves.
Work is now underway at Russian Ridge Preserve. During construction, trail entrances will be rerouted and parking capacity in parking lots will be slightly reduced. Please check openspace.org for updates.
Project schedule and information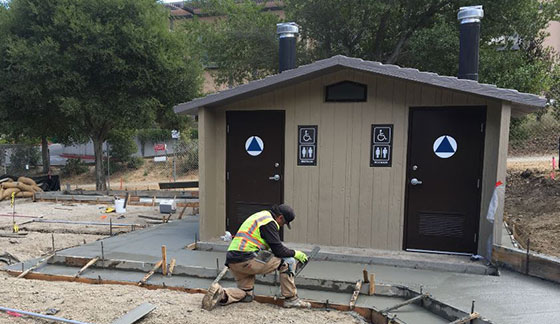 ---
Free Virtual Events
Lunch & Learn at Ravenswood Preserve
Thursday, Oct. 8 at noon
Bring your lunch and join Bay Area Older Adults and Midpen for a free virtual exploration of Ravenswood Open Space Preserve! Hear the history of the restored salt marshes, the resident and migratory shorebirds and waterfowl they attract, the varied flora this habitat supports and how to easily identify the birds one might find here.
Bay Area Bats Demystified
Thursday, Oct. 22 at 5 p.m
Join Midpen biologist Matthew Sharp Chaney for an free, virtual exploration of the bats living among us in the Bay Area. Learn about their fascinating life cycles, local efforts to help protect our bat neighbors and how you can help.
Bay Area Science Festival
October 21 - 25
The Bay Area Science Festival is going virtual this year! Tune in online for this free, annual celebration of science, technology, engineering, and mathematics. The festival will feature many engaging science-themed virtual events and discussions with our region's scientists and engineers. Midpen's Bay Area Bats Demystified virtual event will also be showcased in the festival.
P-22 Day International Urban Wildlife Festival
Saturday, Oct. 24 from 11 a.m. - 4 p.m.
A free, virtual experience celebrating people and wildlife coexisting across the world. Midpen is joining the National Wildlife Federation and hundreds of other organizations for games, prizes, music, virtual walks and much more!
---
Board Meeting Updates
Rancho San Antonio Multimodal Access Study
Midpen has been working with a consultant to conduct surveys, analyze and address issues about parking and access at Rancho San Antonio Open Space Preserve and County Park. On September 22, the Midpen Planning and Natural Resources Committee received the consultant's initial findings and provided feedback to prioritize the strategies to improve parking and access. This was the first in a series of meetings about this study. Sign up for the email list and receive future project updates and notifications at openspace.org/multimodal-study.
La Honda Creek Preserve Access
Over the past year, the La Honda Creek Preserve Public Access Working Group, which is made up of citizens and Midpen board members, have been working together to evaluate options for expanding public access to the central area of Midpen's La Honda Creek Preserve. At the board of directors meeting on October 21, the working group's recommendations will be shared with board for consideration.
Upcoming Public Meetings
October 14: Board of Directors Meeting
October 20: Legislative, Finance and Public Affairs Committee Meeting
October 21: Board of Directors Meeting
October 28: Board of Directors Meeting
In accordance with public health shelter-at-home orders, all Midpen board meetings will be held via Teleconference ONLY. The meetings may be viewed online. There is also a dial in number to listen by phone. Links are included in the meeting agendas posted online 72 hours before the meeting.