Stevens Creek Shoreline Nature Study Area is a birders paradise. At this 55-acre bayfront preserve, located adjacent to Mountain View's Shoreline Park, visitors can view a wide variety of waterfowl and shorebirds, including black-necked stilts, mallards, snowy and great egrets, great blue herons, cormorants, and pintails.
Image

Hiking: All Trails
Image

Bicycling: All Trails
Image

Equestrian: Not Permitted
Image

Dogs on Leash: Not Permitted
Image

Easy Access: All Trails
Image

Camping: No Camping
Image

Restrooms: Not Available
Image

Kid Friendly
Description
This half-mile long stroll on a gravel trail along the San Francisco Bay is a treat for birders. You will likely see some of the more common residents of the preserve, such as mallard ducks, American avocets, sandpipers, egrets, black-necked stilts, and swallows. Keep your eyes peeled for some of the preserves more unusual birds, such as burrowing owls or the endangered Ridgeway's rail. 
Preserve Highlights & Features
Image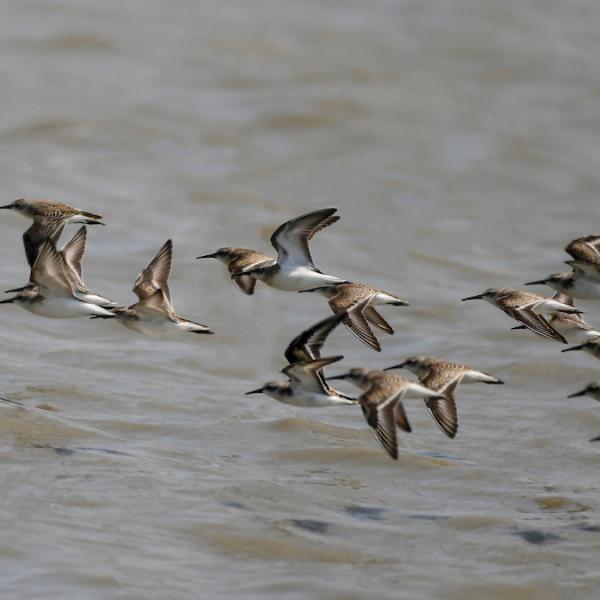 Visitors can view a wide variety of waterfowl and shorebirds at this preserve, including black-necked stilts, mallards, snowy and great egrets, great blue herons, cormorants, and pintails.
Marshland vegetation provides protected habitat for the endangered Ridgway's rail and salt marsh harvest mouse.
Image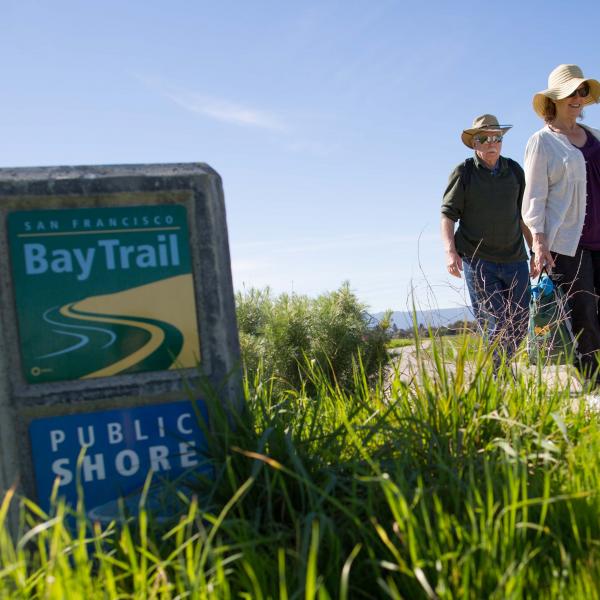 Stevens Creek Shoreline Nature Area is accessible from the San Francisco Bay Trail, a planned 500-mile walking and cycling path around the entire San Francisco Bay, through all nine Bay Area counties, 47 cities and across seven toll bridges. With over 350 miles in place, the Bay Trail connects communities to parks, open spaces, schools, transit and to each other, and also provides a great alternative commute corridor. The ultimate goal of the Bay Trail is to build a beautiful shoreline bicycle and pedestrian path for all to enjoy. 
Stories from the Preserves
Image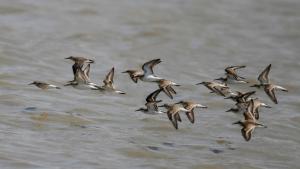 Each fall brings a torrent of feathers to the Bay Area. With freezing winter weather approaching,…
Nature
Here are some of the plants and animals that other visitors have observed at this preserve and recorded in iNaturalist. Protected species may be excluded and some species may not yet have been observed. Help improve iNaturalist by adding your observations to the Midpen Biodiversity Index project
Sign up for our newsletter to find out what's happening in your open space!
Know Before You Go
Preserve regulations help provide a safe, enjoyable visit while protecting sensitive areas and wildlife. 
Share the Trail 
Use designated trails to avoid damage to natural resources and prevent injury. 

Avoid blocking the trail. Step aside to allow others to pass .  

Whether you're walking or biking, always yield to equestrians. 

Leave no trace. Pack out what you pack in. Most preserves do not have trash cans. Littering is prohibited. 

Abuses of trail etiquette should be brought to the attention of a ranger or call the Midpen main office at 650-691-1200. 
There are currently no events scheduled.
History
Construction of the salt-evaporation ponds to the north removed the marsh from tidal action. There is no indication that the property was used for salt production, but it may have been used for hunting and grazing. The District used a matching grant to acquire this property from Peninsula Regional Open Space Trust, which received it as a gift from Leslie Salt. 
Some additional resources to help you enjoy the preserves!